New
O Quilombismo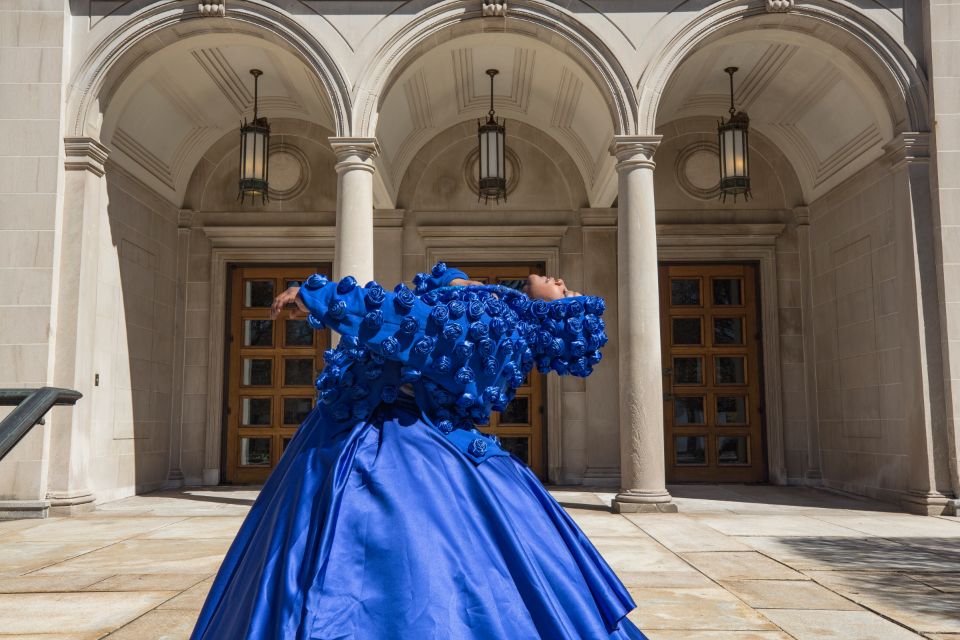 This expansive showcase draws on the voices of distinct indigenous and emancipated groups throughout Latin America. As its starting point, the project draws on the concept of the quilombos — settlements founded by freed people escaping slavery. A tradition of resistance emerged from these spaces, where enslaved African groups fought against European colonisation and oppression, creating new forms of statehood and identity. The start of the exhibition coincides with the HKW's grand re-opening (02.06 – 04.06), which sees a weekend-long programme of music and dance performances. Get more information about the weekend's events here.
Schwante Sculpture Park grand opening party
Looking for the perfect art day trip? Enjoy free entry to this stunning sculpture park on its opening day celebrations on Friday June 2nd. For anyone who has never been before, the park provides a peaceful environment to enjoy large-scale outdoor installations and sculptures from the likes of Dan Graham and Carsten Nicolai. This year will have new works by the American kinetic sculptor George Rickey. A visit should be coordinated with its outdoor restaurant and cafe. From June 2nd, the sculpture garden will be open for visitors Saturdays and Sunday through October 15th, with €12 entry.
Broken Machines and Wild Imaginings
This presentation of ten new installations examines artificial intelligence through speculative and experimental practices. By questioning how power and ethics are dealt with in the context of AI, the works imagine alternative paradigms of digital life beyond Big Tech. The themes in Broken Machines and Wild Imaginings look at AI technology with an intersectional lens – from the potential for digital immortality, to queer and decolonial computing. As part of the exhibition, a number of guided tours and concerts will be taking place (visit the AkdK website for more info).
Julius von Bismarck, When platitudes become Form
Julius von Bismarck takes an intimate look at how people define and negotiate their relationships with their immediate environments and the natural world around them. This exhibition expands Bismarck's artistic language. A descendant of Otto von Bismarck, the artist takes a biographical approach by delving into his own family story in an attempt to understand the complexity of how history is written.
Leman Sevda Darıcıoğlu and Martin Toloku, Heart Beats
The showcase Heart Beats presents the work of performance artists Leman Sevda Darıcıoğlu and Martin Toloku, whose practices are concerned with how the body experiences trauma and grief. Both Toloku and Darıcıoğlu draw on their own cultural backgrounds and personal experiences, using ritual communal practises to understand human endurance. Works by the artists will be on show at Bärenzwinger, and a number of performance and artist talks will also be taking place (visit their website for more details).
George Grosz, The Stick Men
Sadly, the late work of painter, draughtsman and caricaturist George Grosz is little known. As an open opponent of the Nazis, Grosz fled to the USA in January 1933. Even with many honours there, the artist wasn't able to reestablish himself with the same fame he had during the Weimar era. Das Kleine Grosz Museum has now dusted off its collection of anti-war graphics from Grosz's time in exile, with which Grosz wanted to warn against a nuclear Third World War.
Last Chance
The Sun: Source of light in art
This new exhibition at Potsdam's Barberini Museum celebrates the iconography of the sun in art, from antiquity to the present day. With Monet's 1872 painting Impression, Sunrise as its point of departure, the showcase explores the sun as a symbol of divine power, an atmospheric element in landscape imagery and an intensification of colour in modern painting.
Barberini Museum, Humboldtstr. 5-6, Potsdam, details.
25.02.23 – 11.06.23
Price: €16 (€10 reduced), free admission for visitors under 18.
Mapping the Archive
Along with the showcase Common Ground (see their full programme for specific event details), daadgalerie is currently also hosting the exhibition Mapping the Archive. This hybrid exhibition brings together a selection of audiovisual works created by a group of artists during the 1980s and 1990s, while they held residencies at the daadgalerie in Berlin. Mapping the Archive tells a previously unknown story of Berlin – chronicling the city and creating portraits of its residents through digitised sounds and images during an era of enormous political and social change. Visit the gallery's website to see the full programme of events and screenings.
daadgalerie, Oranienstr. 161, Kreuzberg, details.
17.05 – 11.06.23
Price: Free admission
Exhibitions
Isaac Julian, PLAYTIME
Made in the wake of the 2008 financial crisis, Isaac Julien's film Playtime imagines the poetic and vulgar ways that unseen flows of capital can be visualised. There's the smug art dealer played by James Franco, a dislocated Filipino cleaner stuck in a Dubai investment skyscraper, and an auctioneer played by Simon de Pury, who's an auctioneer in real life – oh so meta. Near the end, the artist himself makes a cameo, indelibly implicating himself in the vast sums that sweep through the high-end art market which always manages to defy the worst of the economic downturns.
Flashes of Genius: Photography During the Holocaust
This touring exhibition reveals the systematic way the Nazis used photography to perpetuate their racist, nationalist agenda. But beyond this, it shows how the medium became a tool of self-documentation for Jewish people. The showcase spans from nationwide publications depicting the everyday acts of anti-Semitism that paved the way for the atrocities to come, to the moment when Nazis leaders were confronted by documentary photographs that provided incontestable proof of their crimes.
Hugo van der Goes, Between Pain and Bliss
This star of this richly symbolic exhibition is a small painting of Adam and Eve (the left panel of Hugo van Goes' diptych Fall and Redemption of Man) standing in the Garden of Eden. While Adam and the reptilian Satan conceal themselves, Eve (unusually for the 15th century) is the clear focal point of the painting. The motif of (wo)man's first sin can be seen throughout the exhibition, Between Pain and Bliss. As is the reality of mental illness, which van der Goes famously suffered from throughout his life.
C/O Berlin
The C/O Berlin is home to three major exhibitions: Jochen Lempert's Lingering Sensations portrays the most delicate of lifeforms with a series of portraits of plant and insect life. In Farah Al Qasimi's photoseries Poltergeist, the banal becomes hauntingly uncanny as the artist deoicts people and objects with a surrealist edge. The exhibition is rounded out with a major retrospective on the work of Daido Moriyama, whose black and white photography explored post-war Japanese society.
Katia Kameli, The Canticle of the Birds
Canticle of the Birds was inspired by the work of twelfth century Persian Sufi poet Farîd-ud-Dîn Attâr. The epic follows thousands of birds on their allegorical pilgrimage to the divine. French-Algerian artist Katia Kameli re-imagines these birds are ceramic sculptures that also function as musical instruments. Her film Le Cantique des oiseaux, which premieres at the exhibition, follows dancers performing with the sculptural instruments, each producing a unique soundscape.
Cy Twombly, Forms and Shades
Cy Twombly is arguably one of the most important artists of the second half of the 20th century. This exhibition at Galerie Bastian examines the artist's photographic work, which he first started producing as a student at Black Mountain College. Twombly's photographs capture fleeting fragments of landscapes and seascapes, studio scenes, and still lifes with a deliberately blurry and whimsical perspective.
The Material Revolution
The Material Revolution is a cultural programme focused on highlighting political agency and the silent power of materials to create systemic change. It brings together works by three artists who – across different mediums – manage to subvert behavioural and material expectations. Works by UK artist Kira Freije are put alongside films by pioneer land artist Agnes Denes, with performances and sound installations by FM Einheit.
Duotopia, Cao Fei
Anyone with an interest in the metaverse and the interactions between human and machine consciousness should visit the upcoming show by Cao Fei. The Chinese artist has been exploring what it means to be human in the 21st century and these works have never before been seen outside China.
María Magdalena Campos-Pons, Liminal Circularity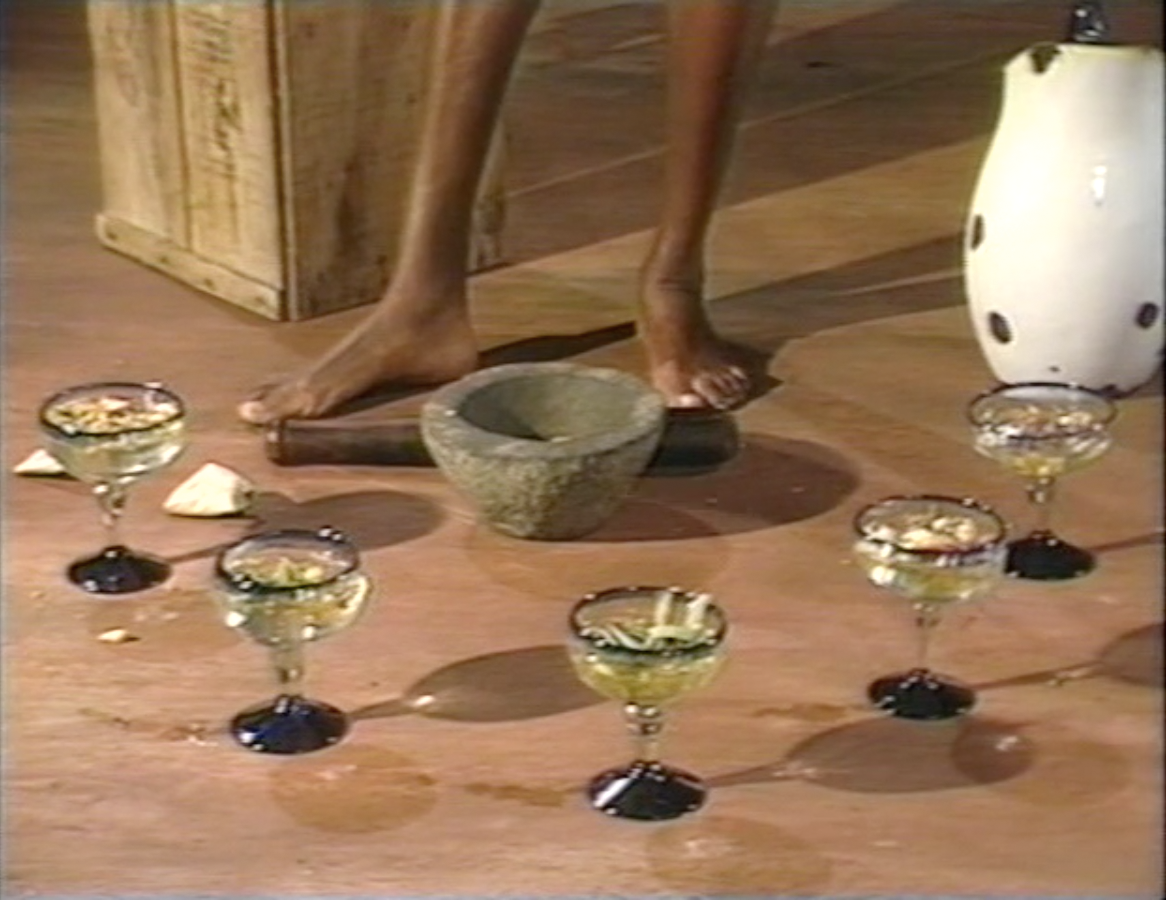 For Cuban-American artist María Magdalena Campos-Pons, the concept of circularity holds a special significance. Referring to the geographical, cultural and religious implications of creolisation, Liminal Circularity, features the multi-channel video, Family Whisper, which explores Afro-Cuban spiritual imagery.
Simurgh: Ten Women Artists from Iran
Concerned with the troubles of surveillance, social change, identity politics and memory, this large-scale group exhibition was inspired by the legend of the magical Simurgh bird of Persian mythology. Through their lifetimes, these creatures must take an arduous journey, which for many is seen as emblematic of the lives of hundreds of thousands of Iranians, both in the country and the diaspora.
Loretta Fahrenholz, Trash The Musical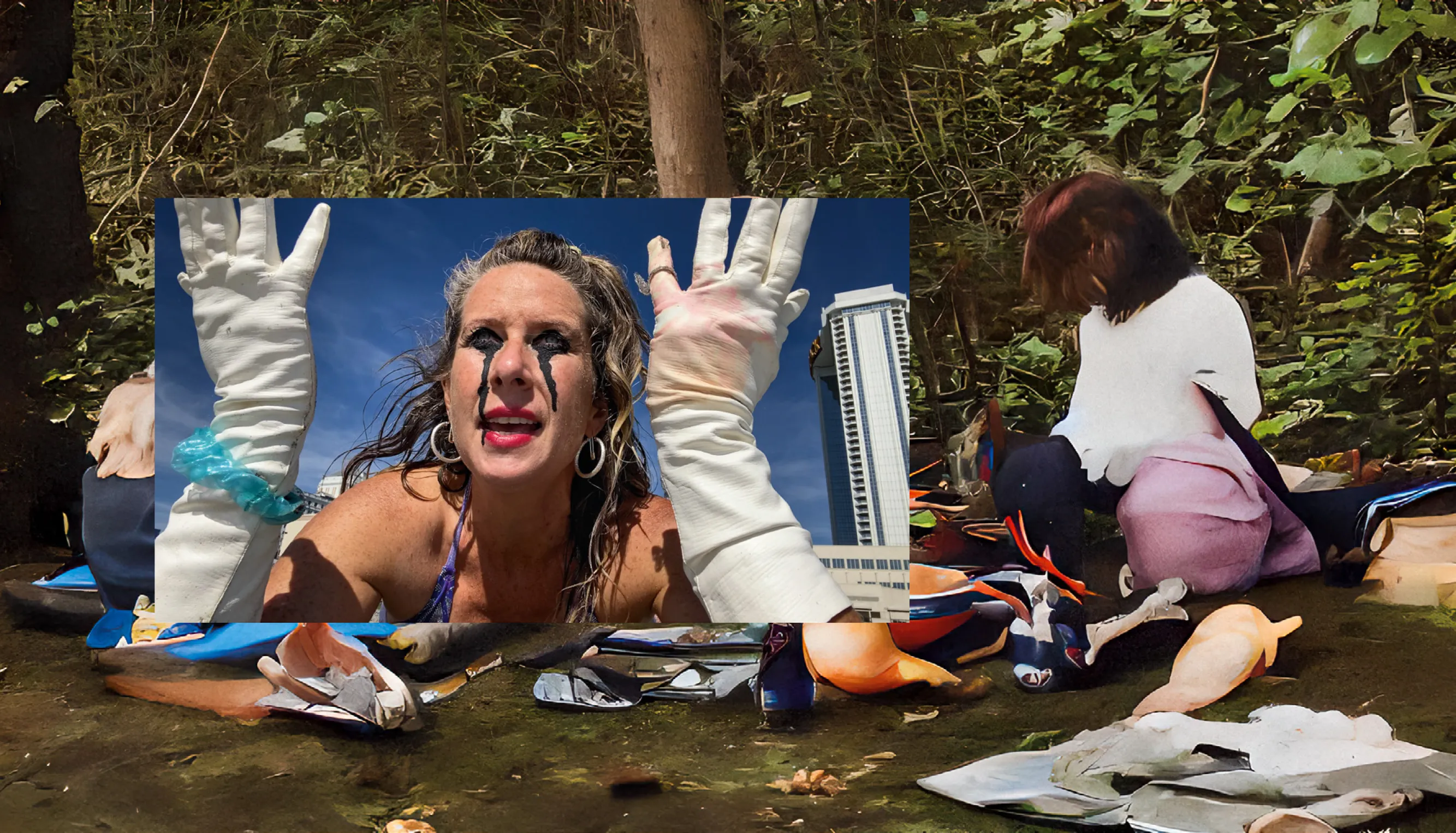 A solo exhibition from filmmaker and photographer Loretta Fahrenholz, is made up of a short film, a series of site-specific images and an object installation. Fahrenholz created the film in collaboration with American performance artist Alicia McDaid – documenting her bizarre interactions with a deceased relative's belongings as she clears out his home. Assembled into a wild post-cinematic collage by Fahrenholz, McDaid's performances are a radical exploration of personal anxieties and questions of aging, unfulfilled dreams, ghosting, and the difference between art and trash.
(LA)HORDE
Known for pushing the limits of classical dance, the collective (LA)HORDE is showing a selection of video works at the Julia Stoschek Foundation Berlin. The films feature choreographed dance that focuses on the ritual and subculture of everyday life. (LA)HORDE's movement style – which they describe as the process of 'post-internet dance' is influenced by the digital circulation of a wide variety of styles and rhythms.
The Struggle of Memory (part I)
Concerned with themes around restitution and cultural continuity, The Struggle of Memory is a group exhibition featuring works by Anawana Haloba, Berni Searle, Kara Walker, Samuel Fosso, Mohamed Camara, Lebohang Kganye, Toyin Ojih Odutola, Wangechi Mutu and Mikhael Subotzky. Part one of this two-part exhibition looks at the devaluing and dismantling of native cultures as one of the most insidious consequences of the slave trade and European colonialism in Africa.
Designs on domination: POWER SPACE VIOLENCE
When Adolf Hitler's favourite architect, Albert Speer, first presented his megalomaniac model of the new world capital Germania to the Nazi leader, it was in the galleries of the Akademie der Künste on Pariser Platz. Now the same building is the location for the exhibition, Designs on Domination, which looks at the years of Nazi rule and aims to shed light on the significance of urban planning in the regime's racist practises.
Indigo Waves and Other Stories: Re-Navigating the Afrasian Sea and Notions of Diaspora
A host of contemporary artists, including Oscar Murillo, M'barek Bouhchichi, Jennifer Tee and Rossella Biscotti, exhibit works that illuminate the cultural connections between Africa and Asia, with a focus on the Indian Ocean.
Corinthium Aes: The Mystery of Black Copper
This expansive exhibition delves into the little-known story of Corinthium Aes (or Corinthian bronze). Since antiquity, humans have been fascinated by this illusive material — a copper alloy enriched with gold, silver or even arsenic, that, when treated with salt solutions, develops a deeply dark purple patina. Knowledge of the material's intricate manufacturing process was thought to be long lost, until goldsmith Matthias Lehr and archaeologist Alessandra Giumlia-Mair successfully reestablished the ancient method. Now, modern and ancient Egyptian artefacts can enter into dialogue in this new exhibition.
Tehching Hsieh, One Year Performance 1980–1981 (Time Clock Piece)
With his one-year performances in the late 1970s and early 1980s, Taiwanese artist Tehching Hsieh became internationally renowned, creating a blueprint for extreme performers like Marina Abramovic. One of our most-anticipated exhibitions of 2023, the film and photo installation One Year Performance 1980-1981 (Time Clock Piece) shows Hsieh's documentation of this performance, in which he spent a year punching a time clock every hour.
Daniel Boyd, Rainbow Serpent
This exhibition by Australian artist Daniel Boyd delves into the violent history of his home country. Boyd's work reframes the visual narratives of his indigenous Pacific ancestors – intertwining elements of history and mythology to reimagine multilayered perspectives on Australia's foundational narratives. Read more about the exhibition here.
Retrotopia: Design for Socialist Spaces
Retrotopia: Design for Socialist Spaces illustrates the visual culture of the Eastern Bloc and former Yugoslavia throughout the 1950s and 1980s. Urban planning, architecture and design reflected visions of a future determined by technological progress. In cooperation with Museum Utopie und Alltag (Beeskow-Eisenhüttenstadt) various design pieces and photographs from former-socialist countries like Estonia, Lithuania, Poland and Hungary have been brought together in the Kunstgewerbemuseum for the first time.
OMOS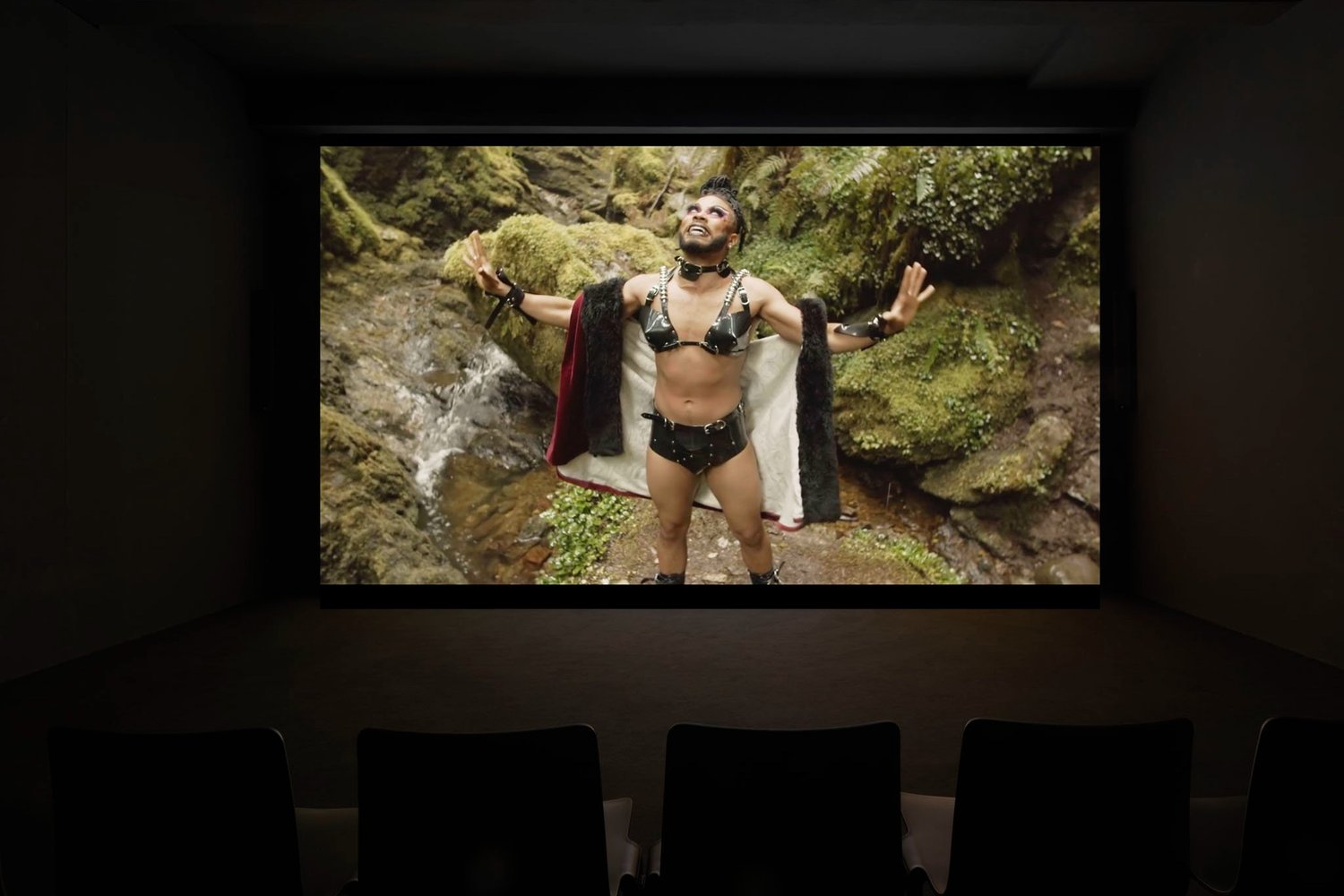 The short film OMOS pays homage to the forgotten black performers of the 16th century Scottish royal court. The project's title makes reference to the two key themes at the core of the project: OMOS is an acronym for the phrase "O monstrous! O strange!", a quote from A Midsummer Night's Dream – a text the performers drew from heavily in the development process. Throughout this process, the acronym also came to stand in for the phrase "Our Movement, Our Stories".
Larissa Sansour and Søren Lind, As If No Misfortune Had Occurred in the Night
The focus of this large-scale installation by Larissa Sansour and Søren Linds is the three-channel video work As If No Misfortune Had Occurred in the Night (2022). The featured operatic aria, sung by soprano Nour Darwish, combines the Palestinian traditional song Al Ouf Mash'al with Gustav Mahler's Kindertotenlieder. The work deals with loss, collective trauma, and rituals of mourning.
Unpacking Jak R. Maier: Inherited and Unpacked
This exhibition is full of mystery. When the bauhaus-archiv learned that it had inherited the estate of the unknown artist Jak R. Maier, the institution was forced to ask itself some fundamental questions. What does it mean to assume responsibility for and make decisions about other people's personal and creative belongings? The exhibition Unpacking Jak R. Maier is the first to show and examine the artistic and private estate of this Berlin-based artist.
Zineb Sedira, Dreams Have No Titles
Dreams Have No Titles is the international debut of Zineb Sedira's project for the French Pavilion at the 59th Venice Biennale. Tying together sculpture, performance, film and photography, this installation by the French-Algerian artist combines elements from her own biography with the history of cinema. Sedira creates an immersive cinematic installation reminiscent of the activist films of France, Algeria and Italy.
Hamburger Bahnhof, Invalidenstr. 50-51, Mitte, details.
24.02.23 – 30.07.23
Price: €8 (€4 reduced) to visit only Dreams Have No Titles, €14 (€7 reduced) to visit the entire museum
Roads not Taken
This new exhibition at the Deutsches Historisches Museum looks back at a series of decisive historical events throughout the 19th and 20th centuries, imagining what would have happened if things had turned out differently. Exploring alternative outcomes to the fall of the Berlin Wall, the first presence of tanks at Checkpoint Charlie, the Nazi's election victory and more. For the exhibition, staged pictures are juxtaposed with documentation of real events, such as the nuclear explosion in Nevada in 1957.
Waterfalls and Spirits
This is the newest exhibition at Haus des Papiers (a gallery which, as the name suggests, exhibits art exclusively made of paper). The showcase features work by Harriett Groß, one of the gallery's artists in residence. Groß creates enigmatic, relief-like images inspired by sound recordings of waterfalls.
Adventure on the Nile: Prussia and Egyptology, 1842-45
This exhibition revisits the famous 19th-century Prussian expedition along the Nile. Harkening back to the beginnings of Egyptology as a field of study, Adventure on the Nile certainly doesn't attempt to present itself as any kind of post-colonial critique. The exhibition seems to steer clear of topical discussions around looted artefacts and reappropriation, but nevertheless presents a broad selection of pieces and can certainly still be enjoyed as a historical throwback.
Quantity and Quality
In a special exhibition, the team of the Altes Museum pay tribute to the mass-produced clay figurines of ancient Greece. Once believed to be of little cultural or historical value due to their small size and the cheap material used to make them, the exhibition revisits these works as important relics of the ancient world.
Opening soon
Secessions: Klimt, Stuck, Liebermann
This expansive exhibition at the Alte Nationalgalerie takes a close look at the three significant turn-of-the-century art metropolises: Munich, Vienna, and Berlin, and the avant-garde artists who called them home. Highlighting key figures in the movements of Symbolism, Art Nouveau, and Impressionism, the exhibition comprises more than 200 paintings, sculptures, and graphic works by 80 artists.
Isa Genzken 75/75
Long considered one of Germany's most important and influential contemporary artists, Isa Genzken is being celebrated with an exhibition of 75 of her works at Neue Nationalgalerie on the occasion of her 75th birthday. The artist is renowned for taking the familiar materials of contemporary life – concrete and plastic – and using them to explore humanity's complicated relationship with architecture and the man-made environment.
Enrico David, Destroyed Men Come and Go
As the artist's first institutional solo exhibition in Germany, Destroyed Men Come and Go is devoted entirely to David's sculptural practice. For this artist, the human body is a key point of departure, and he uses this form as a metaphor for transformation. Concerned with the ways we struggle to adapt our own self image, David's sculptures try to understand the body's autonomy through its different stages of non-being and becoming.