If you're new in Germany, you may be surprised to learn that here, Ascension Day ('Christi Himmelfahrt') isn't just a holiday celebrating Christ's return to heaven after his resurrection – it's also Father's Day ('Vatertag' or 'Herrentag').
For Berliners, the two-for-one holiday calls for booze, bro-time, and other fun ways to make the most of the long weekend. So, here's our guide to the best events to look forward to this Ascension-slash-Father's Day, from family fun to concerts and clubbing. It's what Jesus would have wanted.
Organ music at Konzerthaus
The organ-duo Markus and Pascal Kaufmann cordially invite classical music fans to an hour-long organ concert this Ascension Day. Listen to renditions of the works of Antonín Dvořák, George Gershwin, Gustav Holst, Aram Chatschaturjan, and more ring out in the hallowed halls of the Konzerthaus.
Sonnenhut & Klapperklatschen Open Air
Looking for a less ecclesiastical-sounding concert? The Werderaner Tannenhof will be hosting open air electro performances this Father's Day, featuring an exciting lineup of international artists including Grace Thompson, Patric Scuro, Karl Knartz, and none other than French techno-legend Matt Sassari. Dance the day away and release your inner party-animal at the afterparty in the barn!
Biermarkt Henningsdorf
We all like to poke fun at Germans, but credit where credit is due: They brew a mean beer. And you can browse and taste an eclectic assortment of regional as well as international ones at Biermarkt Henningsdorf this Ascension Day. Pair your favourite brew with delicious street food, live music, and early-summer excitement!
Punk & Disorderly
Move over, Jesus, there's a more important celebration in store this Ascension Day: The 20th annual Punk & Disorderly music festival.
To commemorate the momentous occasion, Astra Kulturhaus will be rocking out Thursday through Saturday with punk artists like Perkele, Cockney Rejects, Peter & The Test Tube Babies, Mark Foggo, Special Duties, Chaotic Dischord, and many more.
You can get tickets for a specific day, or be really hardcore and book for the whole weekend. Either way: Get ready to rock!
Flusspiraten Open Air
Want to party like a pirate? Say ahoy to your concert-captains René Bourgeois and Miss Roxy for a day of wild abandon on the water! Shake a peg-leg to a treasure-trove of techno on the riverbank or be one of the lucky few to hit the deck of the MS Miss Roxy for a cruise down the Spree.
Children's theatre performances
For dads looking for more wholesome activities than day-drinking this Father's Day, why not take your little ones out to the theatre? For fairytale fun, the three little pigs will be taking the stage at Tempelhofer Feld on Thursday in an imaginative and interactive musical rendition by director Stefan Kreißig.
Would your kids rather see real-life barnyard animals? Beloved animated character Yakari and his trusty steed Kleiner Donner (portrayed by an actual Appaloosa) will come to life at the Zentraler Festplatz in Reinickendorf as part of their Germany-wide tour. Watch the beginning of their unbreakable bond unfold on stage in a performance that's fun for the whole family!
"Hör Invites Dekmantel" at Else
In collaboration with Amsterdam's Dekmantel Festival, Else is throwing an 18-hour party this Ascension Day, featuring international artists like Anthony Rother, Eversines, Mary Lake, Mohajer B2B Rachel Noon, and Nene H to keep you dancing until the sun comes up! The venue fills up at night, especially the indoor areas, so be sure to get night-tickets in advance.
Party against patriarchy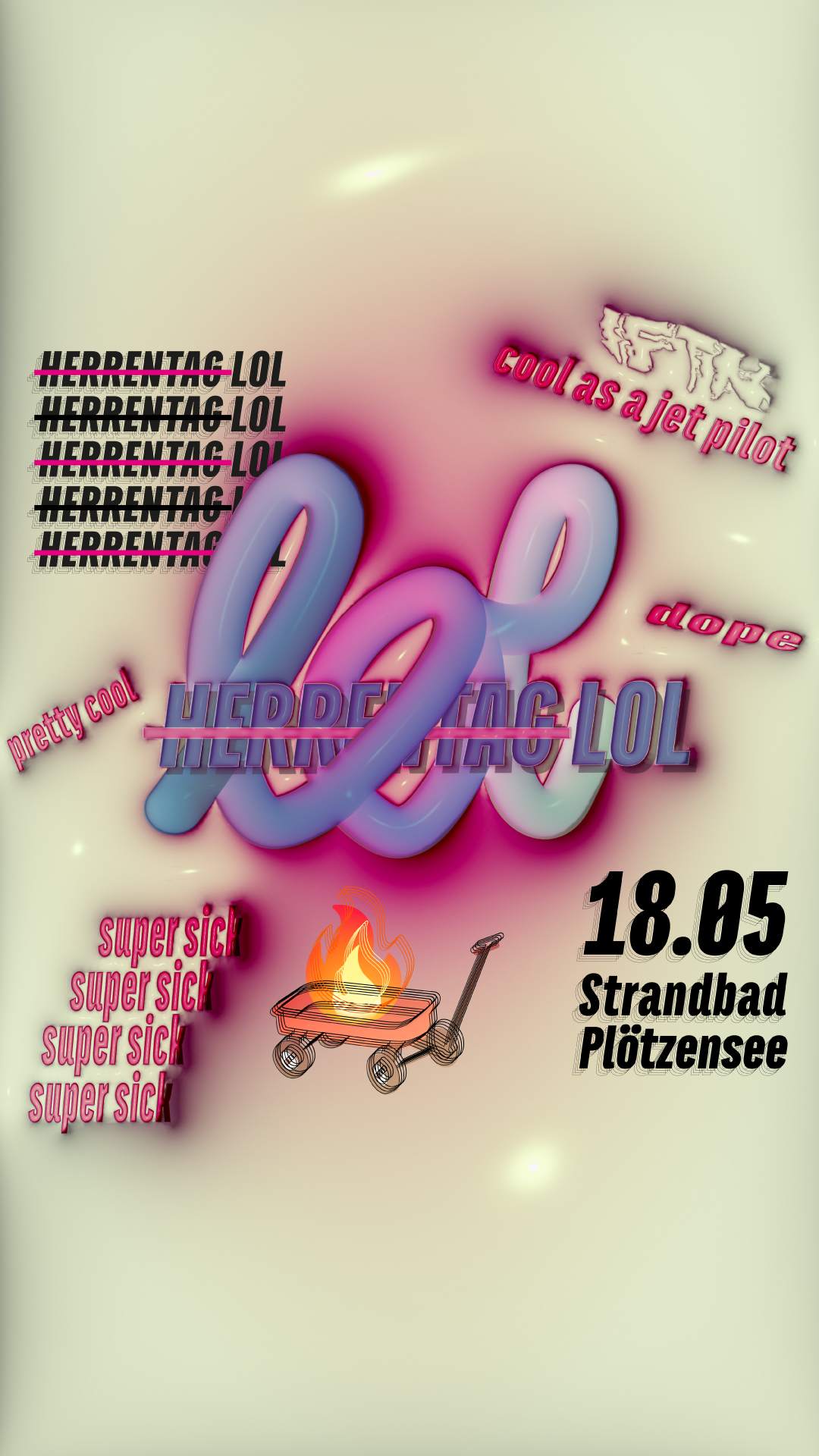 Want to party at the Plötzensee? Then leave those restrictive gender roles behind! "H̶e̶r̶r̶e̶n̶t̶a̶g̶ lol" is a diverse and inclusive counterpoint to the patriarchal overtones of Father's Day and Ascension Day. Join artists like Toe Knee, Winnie G, Spritzgirlz, and Gigi Basso as they provide musical support for the creation of a new, more holistic tradition.
Weekend at Birgit's
Get a head start on the holiday festivities at Birgit, where Enzio, Lisbird, freedomB, Nikklaas, Javier Anxiety, Gabs Layton, and many more will be bringing the beat Wednesday through Sunday so you can dance til you drop. Get ready for a wild weekend!
Zartcore at Beate Uwe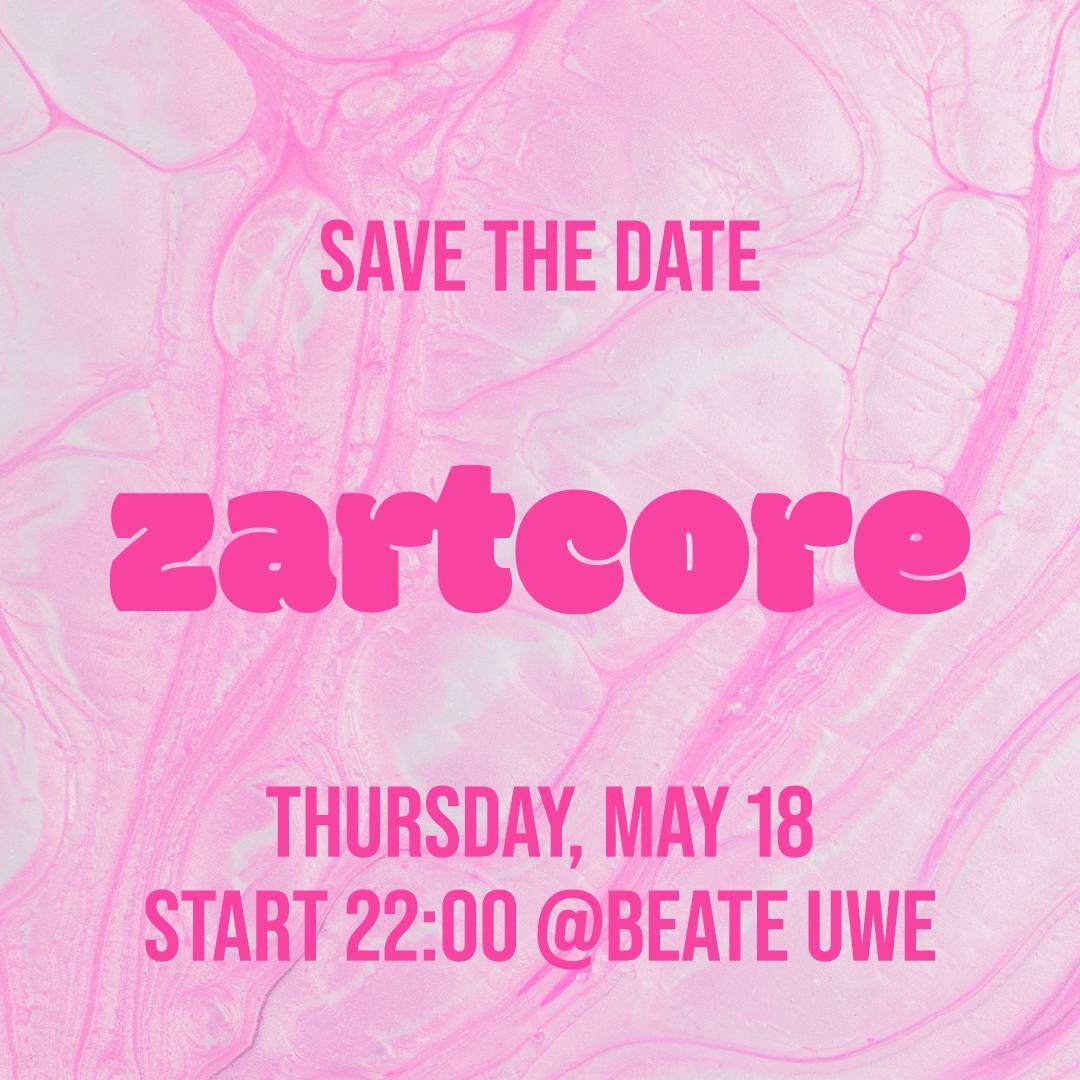 Looking for a cosier club night? Beate Uwe is offering a safe haven for partygoers who don't need eardrum-bursting beats or darkroom debauchery to have a good time. Swing by Thursday night and enjoy some rhythmic house and chill vibes at Berlin's first queer downtempo-party, 'Zartcore.'
Make A Move at Ritter Butzke
Former Kreuzberg street musicians of the band Make A Move are ascending to the stage at Ritter Butzke on Thursday. Expect bombastic brass sections, rap interjections, and a bracing bassline that'll have you bouncing along all night.
Paintball
Nothing says male bonding like shooting at each other, and with the special deals on offer this Father's Day, it's even harder to resist those manly urges. For example, dads can get a free drink at Go Paintball Adventure Park on the 18th – if they can prove they actually have kids. You can also bring your own paintballs if you wanna be that guy, provided they're biodegradable.
RSO: HOME AGAIN Festival
Is one day not enough to pack in a sufficient amount of partying? Then peel yourself up off the bar on Friday and head over to Revier Südost for a second round of raving. The HOME AGAIN Festival goes from Friday evening to Monday morning – that's 65 hours of dancing to the tunes of 49 different artists.
In addition to music, the programme also includes talks, light shows, masterclasses, and street food to keep you going through it all. Be sure to get tickets well in advance, because it's gonna be packed!
Boats and beer gardens
Finally, Berlin's beer gardens are back open for business – and there are a lot of them. So whether you're raising a glass to your earthly dad or our heavenly father, you'll have plenty of places to enjoy the unbeatable combination of warm sun and cold beer on this Ascension-slash-Father's Day.
Need another kind of refreshment on your day off? Cool down at one of the city's many waterside spots, or escape the hustle and bustle of Berlin on a pedal boat.
This article has been adapted from the German by Seraina Birdsey.