Want to celebrate Easter, or just looking for the best ways to spend the long weekend? Don't miss out on what Berlin has in store Good Friday through Easter Monday. From family fun to irreverent raves, here are 13 seasonal sensations that will make you want to spring into action.
Berlin's Spring Festival has sprung
Start the season off with a bang at Berlin's Spring Festival. Located at the Berlin Central Fairground at Kurt-Schumacher Damm, the month-long festival is host to over 80 attractions suitable for Berliners big and small, including rides, VR-experiences, carnival games, live music and more. Once you've screamed yourself hoarse on Germany's biggest mobile rollercoaster, you can soothe your vocal cords with a cold drink and treat yourself to some good old fashioned fried festival food.
Berliner Frühlingsfest, Zentraler Festplatz Berlin Kurt-Schumacher-Damm 207, details.
Spandau's medieval Easter festival: eat, drink and be merry
For a more historic spin on festival fun, don your favourite set of chainmail and ride your steed over to the Easter Knights' Festival in the Spandau Citadel. Browse the wares of artisans and craftsmen in the marketplace, watch knights battle for glory in real-life tournaments or hone your own knightly skills at the crossbow range.
Afterwards you can regain your strength with a hearty meal and a tankard of mead at one of the festival's many taverns and end your trip back in time with a fire show – just be sure to resist the urge to accuse the performers of witchcraft.
Spandau Citadel, Juliusturm, 13599 Berlin, details.
Berlin in bloom: Cherry blossoms and more at Gӓrten der Welt
Nothing says spring quite like cherry blossoms, and lucky for us Berliners, Gӓrten der Welt has brought the graceful beauty of the Japanese sakura to Blumberger Damm. Take a tour of their traditional Japanese garden and admire those delicate pink petals as they were meant to be experienced. For those who may still be too young to have developed that quiet appreciation for nature, Gӓrten der Welt is also offering some more interactive fun this Easter weekend, including live music, stage performances and surprise gifts from the elusive Easter bunny.
Britzer Bonfire
Still not fired up for spring? Well, the weather isn't the only thing that's heating up: maybe one of the half-dozen Easter bonfires happening in Berlin this April will finally thaw away the last of your winter lethargy. Stop by Britzer Garten Saturday evening for a picnic, an Easter egg hunt and live music as you lounge on the grass, make like a flower and photosynthesise. And when there are no more sun rays to soak up, you'll light up the night with a traditional Easter bonfire.
Britzer Garten, Sangerhauser Weg 1, 12349 Berlin, details.
Britzer WeinKultur: Wines and vines
For a boozier Britz experience, Britzer WeinKultur invites you to visit Berlin's largest vineyard for a relaxing Saturday afternoon of wine tastings, coffee, cake and learning about viticulture through the grapevine. And if you've got kids, don't worry – while you're sipping on a glass of red, your little ones can entertain themselves looking for Easter eggs of every colour and get their creativity flowing with some arts and crafts.
Britzer WeinKultur, Koppelweg 70, 12347 Berlin, details.
Ökowerk: Eco-friendly Easter
If your kids are more interested in colouring Easter eggs than hunting them, the nature conservation centre Ökowerk is offering an Easter arts and crafts workshop on Good Friday. Located by the Teufelssee, Ökowerk also provides your kids with the opportunity to observe all kinds of critters in their natural habitat – and if they're lucky, they might even glimpse a fluffy white tail flitting between the bushes.
Ökowerk, Teufelsseechaussee 22, 14193 Berlin, details.
Jagdschloss Grunewald: Fairytale fun
Meanwhile, Parktheater Edelbruch's rabbit has a problem: all he wants is some peace and quiet so he can focus on getting yolked (Get it?), but a devious hedgehog interrupts his regimen by challenging him to a race. It's a good thing rabbit never skips leg day! Bring your kids to Jagdschloss Grunewald on Easter Monday to watch the fairy tale unfold and hunt for Easter eggs in the orchard after the show.
Parktheater Edelbruch, Jagdschloss Grunewald, Hüttenweg 100 (at Grunewaldsee), 14193 Berlin, details.
Jewish Museum: Artsy eating with "Brunch Magnétique"
Don't celebrate Easter but still want a reason to go for Sunday brunch? Every Sunday in April, the Jewish Museum is offering a special parisian brunch in combination with their current exhibition, Paris Magnétique. A celebration of early-twentieth century Jewish artists of the School of Paris, the exhibition shines a spotlight on marginalised voices in Modernist art. Sip a café au lait and enjoy French specialties from croissants to croque monsieur in the museum's Café Lina before immersing yourself in an important period in Jewish art history. Paris Magnétique? C'est magnifique!
Jewish Museum Museum café, Old Building, ground level, Lindenstr. 9–14, 10969 Berlin, details.
Barra's Easter bites
For late risers on the hunt for an Easter feast, don't worry: Barra is serving a three-course lunch on Easter Sunday starting at 12:30. Known for curating their menu to suit the season, the upscale restaurant by Tempelhofer Feld has adjusted its opening hours to present a fresh and balanced Easter spread. Enjoy colourful dishes from monkfish to guinea fowl and round things off with some seasonal sweets like a rhubarb-pistachio tart or chocolate mousse with almond ice cream – if you're not already too stuffed for dessert. If not, hey, Lent will have ended, no one's judging.
Barra, Okerstr. 2, 12049 Berlin, details.
Planetarium am Insulaner: Easter out-of-this-world
One of the best things about the weather getting nicer – barring the occasional surprise hailstorm – is that even in the city, clear skies let you catch a glimpse of the stars. But be honest, do you even know what exactly you're looking at? The Planetarium am Insulaner is hosting a special event Easter weekend to help those 12 and up figure it out. Accompanied by ambient music, a "walking tour of the Easter sky" will show you what stars and constellations are visible this time of year and explain some of the astronomical anomalies that make Earth so unique.
Planetarium am Insulaner, Munsterdamm 90, 12169 Berlin, details.
Popup gallery: Make some BERLIN NOIZE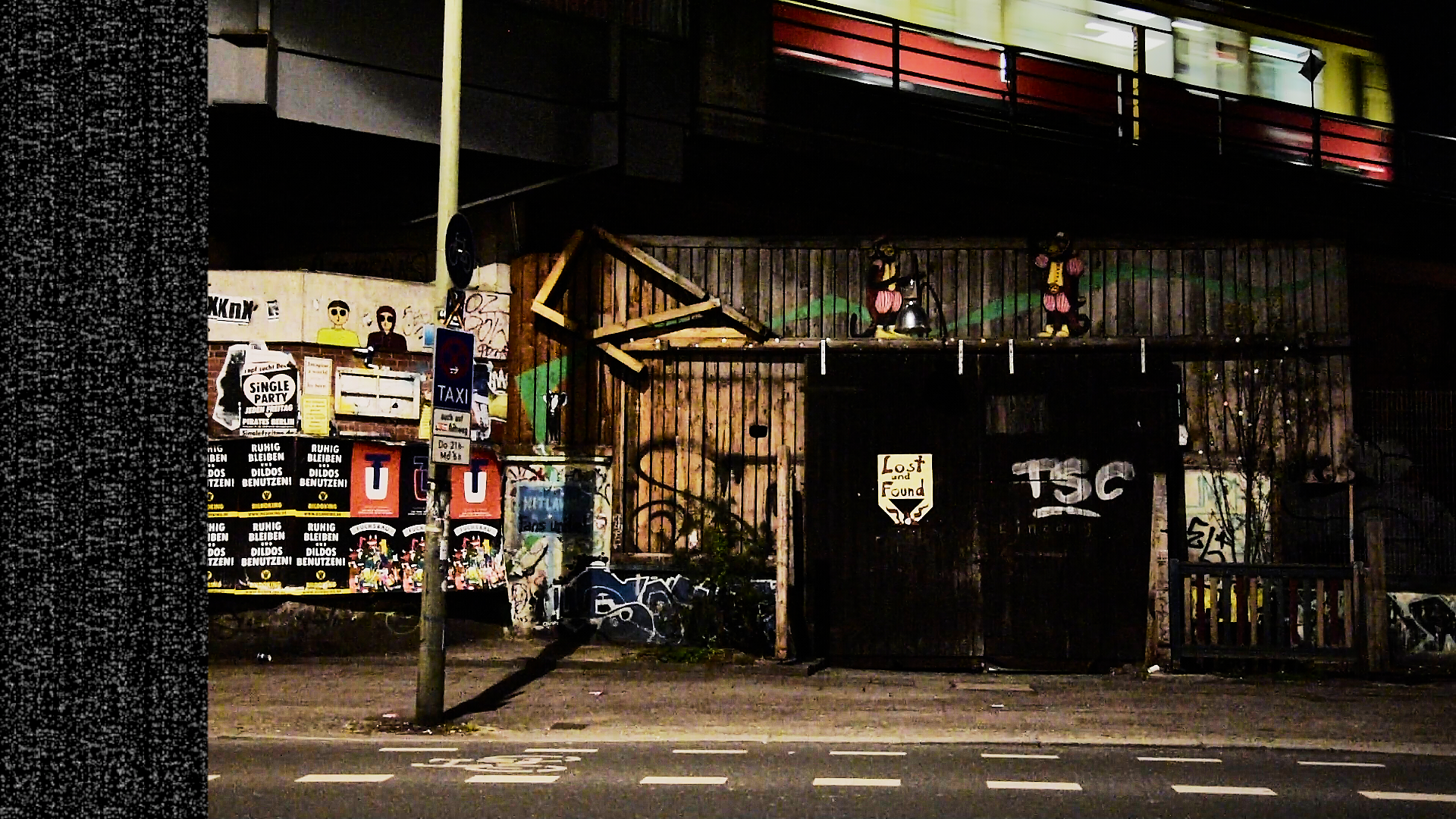 But there's plenty to take in under the sun, too. Galerie erstererster in Prenzlauer Berg, a popup space for art and design, is hosting a special audiovisual experience as an ode to Berlin's unbeatable nightlife over the long weekend. Organised by artist _4.x and incorporating the work of EDM producer TRU, BERLIN NOIZE is an exhibition that combines photography, text, music and video to recreate Berlin's unique ambience. Put on your headphones and sift through the sounds and sensations of the city.
Galerie erstererster, Pappelallee 69, 10437 Berlin, details.
Berghain's Easter club night
Of course, if nightlife is what you're after, a trip to Berghain has probably already crossed your mind. It should come as no surprise that Berlin's most famous (and exclusive) nightclub isn't letting the long weekend go uncelebrated, hosting a special event for Easter starting Saturday at midnight. Try your luck at the door for a chance at seeing an exciting lineup of artists in the mecca of techno – and at earning eternal bragging rights.
Berghain, at Wriezener Bahnhof, 10243 Berlin, details.
Club Renate's Easter rave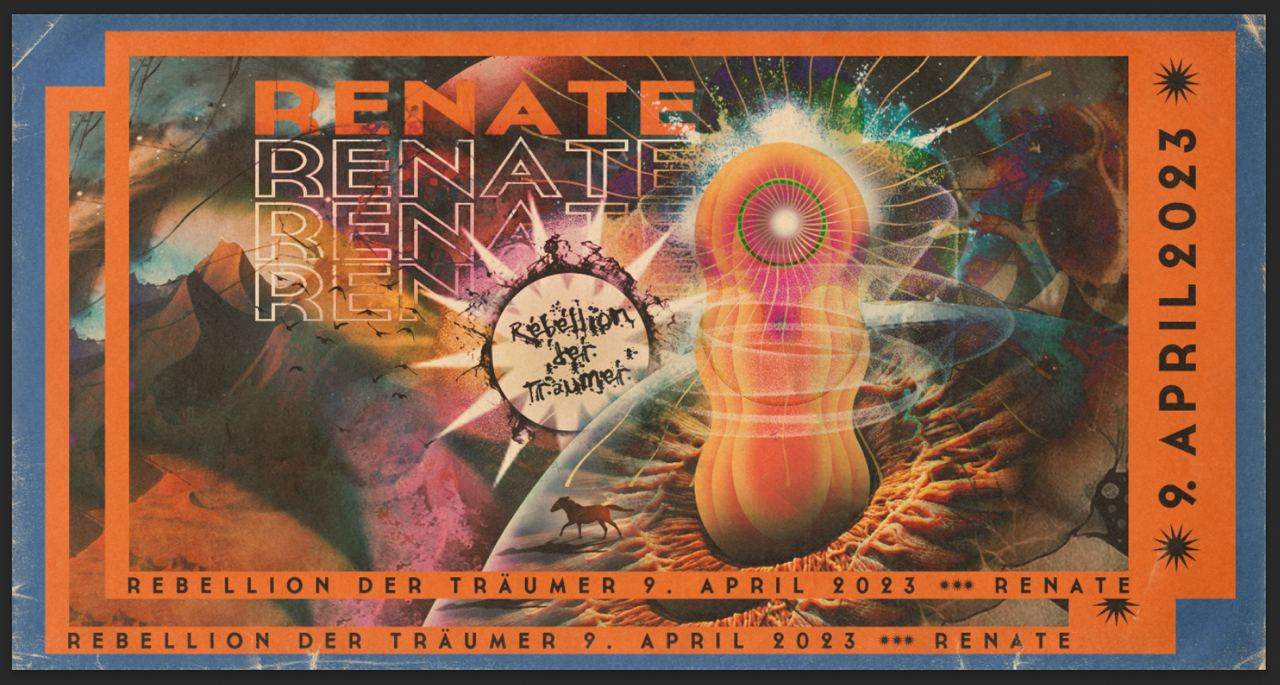 Berghain isn't the only club celebrating Easter weekend with some debauchery. On Sunday, Berlin-based artist collective and record label Rebellion der Trӓumer* invites you to join the procession at club Renate for an irreverent Easter rave all about freedom and fun. Get in your Sunday best and resist the powers that be by partying!
Renate, Alt Stralau 70, Friedrichshain, 10245 Berlin, details.