Forget east and west, sometimes it feels like the real divide in this city is between Summer Berlin and Winter Berlin. As the sun returns, the city is transformed, our worries disappear and we start to think that maybe we don't need to move to Marseille or Lisbon, after all.
Here's the best of what to expect from May in Berlin.
May 1
Revolutionary May Day demo
The annual Revolutionary May Day demo is at the centre of Berlin's International Workers' Day, and there's a historic ground for it too. May Day has been an official holiday since 1890, but it was the 1987 iteration that really kicked off the celebration as we know it today. When police attacked a peaceful street festival, Kiezaufstand (or 'neighbourhood uprising') soon followed.
Meeting point: U-Bahnhof Boddinstr., details.
Slust Openair Festival
Although the beloved 'Myfest' (the peaceful alternative to the often violent protest action) isn't taking place this year, you'll still be free to revel in the protest and party action of Kreuzberg's Mariannenplatz. Expect activist speeches, kid-friendly activities, live music and DJs.
May 4
DRiFT! Psycho-Geography Festival Berlin-Kyiv
The idea for the event series may have originated in a pub in Georgia, but it has Berlin written all over it. Organised by Ukrainian scholar Yuliia Kulish and German journalist Jacek Slaski, this festival centres on the intersection of geography and psychology through lectures, interactive walks, sound installations and more.
Kunstquartier Bethanien, through May 7, details.
May 5
Tonn Nua (A New Wave)
Tonn Nua will be 2 days of concerts, workshops, céilí, and sessions that aims to capture the spirit of the folk music revival currently underway in Ireland and beyond. Artists like Cormac Begley, The Len Collective, Thomas McCarthy, Varo, Tadhg & Sárán Mulligan, Louise O'Connor, and the award winning Blackwater Céilí Band will all appear at Ballhaus Berlin on the 5th and 6th of May 2023.
Ballhaus Berlin & Alt Berlin, through May 6, details.
The Exploded Map: Gravity's Rainbow @ 50
Organised by John Douglas Miller and David Musgrave, in association with Chelsea College of Arts, UK, The Exploded Map will feature screening and discussions around art, technology, politics, fiction and the future. The event takes Thomas Pynchon's 1973 novel 'Gravity's Rainbow' as its point of departure – exploring the themes of mutating war and a culture of conspiracy.
Artspring Festival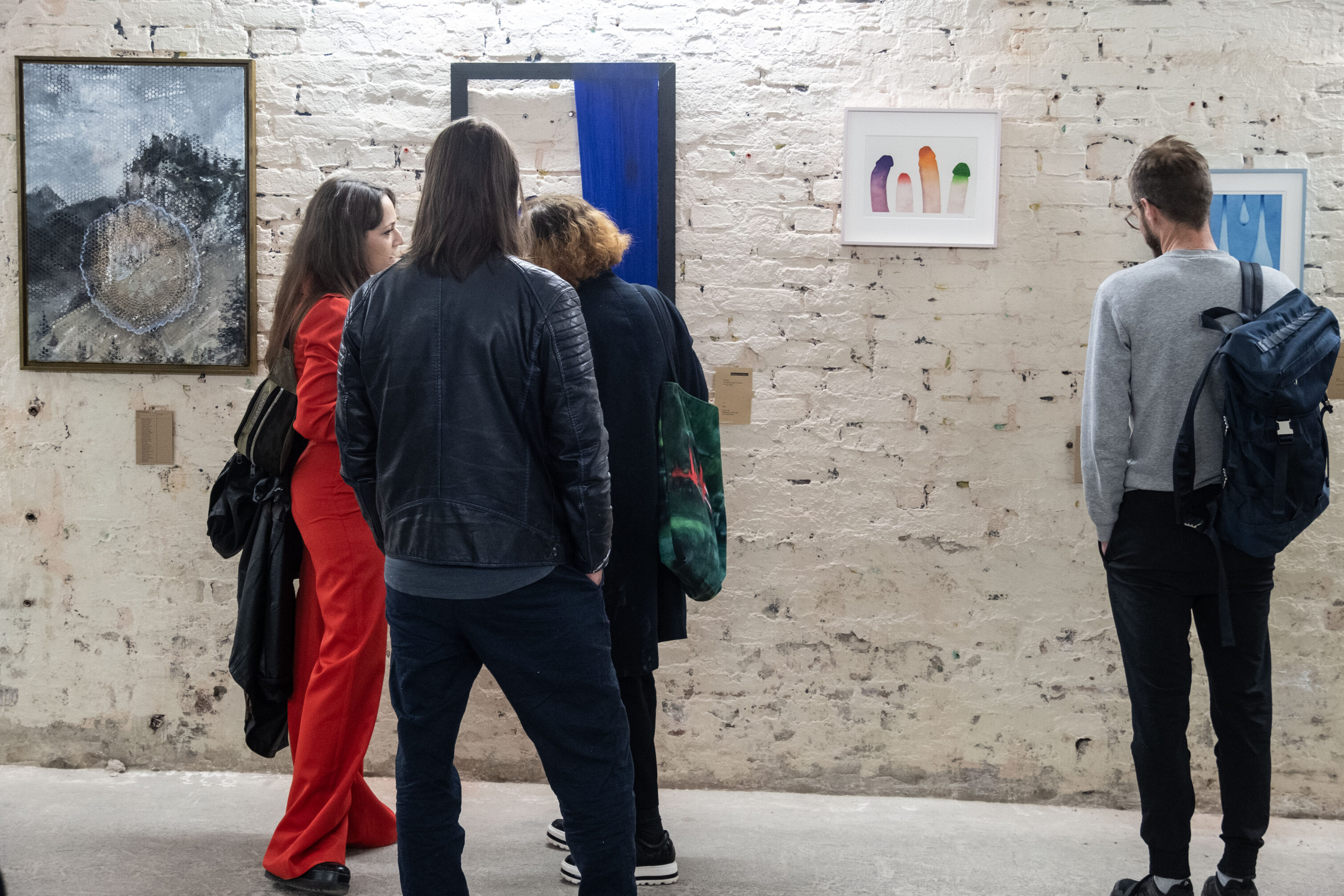 If you think Pankow hasn't got anything to offer beyond kid-friendly cafés, think again. Under the motto "Hell" ('bright'), the district's galleries, project spaces and public areas offer special exhibitions. There will also be concerts, performances and readings.
Various locations in Pankow, through June 4, details.
May 6
Darling 2. Edition
Iconic Berlin queen Darjeeling Divine is back with the second edition of her event series, Darlings. Featuring performances by Zelda Grimm, Toylette Paypr and Rosetta Bleach, you'll be kept entertained through the breaks with DJ sets by Popsicle.
May 7
Else Open Air: Maceo Plex + more
Fresh from the decks at Coachella, Cuba-American DJ and producer Maceo Plex will be blowing Berliners away at one of Else's first open-airs of the year. While the full lineup hasn't been announced yet, it's safe to say you're in good hands. So watch this space!
Neil Cowley live at Privatklub
On a European tour with his new album Battery Life, English composer and pianist Neil Cowley will stop by Berlin's Privatklub. The artist's second solo album builds on techniques explored in his critically acclaimed solo debut 'Hall of Mirrors' melding together classical piano with the unexpectedly electronic and ambient.
Museum Sunday
New to Berlin? Here's a hot tip: on the first Sunday of every month, Berlin's galleries and museums open their doors completely for free. Register online for a so-called Zeitfensterticket and enjoy the plethora of art our beautiful city has to offer.
May 8
Elton John
Get to see the Rocket Man himself before he blasts off into retirement. Expect all the hits and more as the legend tickles the ivories for the very last time… in Berlin, at least.
Mercedes-Benz Arena, through May 11, 18:00.
XJazz!
Strewn across a litany of venues along Skalitzer Strasse and Kreuzberg at large, the greatest custodians of contemporary jazz once again take over the city for a gathering of blue notes and sax appeal. Known for mixing electronic sounds with soul, jazz, beats and more, XJazz! has garnered a reputation for being eclectic, wild and modern while still sticking to its roots.
Various locations, through May 14, details.
Berlin Design Week
Spanning ten days, this year's BNDNWK is all about resilience, and packed to the brim with events perfect for lovers of blueprints and style. Showrooms around the city will feature products from international and national designers in furniture, print, light and home goods design – and don't miss the prestigious iF Design Award Ceremony.
Various locations, through May 17, details.
We're All Going to Die – The Movie
Do you lie awake at night fearing the collapse of civilisation? Don't worry – lots of people do. Join reporter Ben Knight on his journey to find out what doomers, preppers and bunk-dwellers around the world are up to at this sneak-peak screening of We're All Going to Die – The Movie. Hurry, before it's too late!
Lichtblick Kino Kastanienallee 77, details.
May 11
Lights Up! A Completely Improvised Broadway-Style Musical
If ad-libbing a Broadway-style musical sounds completely insane, that's because it is. Yet somehow, improv troupe Kaleidoscope manage to pull it off. They incorporate rap, opera, jazz and more into a madcap mix that has been winning over audiences and selling out shows across Berlin. The shows double as fundraisers for their trip to the Edinburgh Fringe Festival in August, so attending means that not only do you get to enjoy a night of improv insanity, you also contribute to their future success.
May 12
Theatertreffen
If you're going to see one piece of theatre this year, you could do a lot worse than finding it at Theatertreffen. Ranging from musical theatre to innovative dance, from original plays to new stagings of Shakespeare, these 10 jury-selected productions offer an exciting overview of the state of the theatrical arts in the German-speaking world.
Haus der Berliner Festspiele, through May 29, details.
May 13
Farmfestival at Brodowin
Here's a chance for your kiddos to see where cow's milk comes from, meet different farm animals and learn about life on an Ökodorf (eco-village). For parents, this will be a welcome opportunity to escape the city and enjoy regional goods with plenty of Frischluft. The farm also organises shuttles to and from the Chorin train station, free of charge. Suitable for all ages and aristocratic ranks – King Charles even paid a visit on his latest visit to Germany!
Ökodorf Brodowin, through May 14, details.
Sven Väth + JAMIIE, Fiona Kraft, Maurizio Schmitz
Since the early 80s, Sven Väth has been a figurehead in the German electronic music scene, with the release of his single 'Electrica Salsa' launching his career back in 1986. The legend will be accompanied by JAMIIE's House & Techno, Fiona Kraft's Afrobeat blend and house music legend Maurizio Schmitz
Women's Marathon
Berlin Women's Marathon is back for its 38th edition this May. As well as the classic 10k through leafy Tiergarten, a 10 or 5k walking race, 5k fun run and 800m kid's sprint will also be open to the public. Whatever your fitness level, there's sure to be a great atmosphere throughout the marathon area from Straße des 17. Juni to the Victory Column, through Brandenburger Tor and back again.
Start and end point: Straße des 17. Juni, details.
Kiezsalon
Take a sonic journey southeast with Kiezsalon's avant-garde music and art series. This month centres on Hungarian culture and features live performances from a double bassist, vibraphone player, violinist and grand piano, with interdisciplinary art to go with. Guests are invited to wander the historic venue while they listen – but book quickly, there's limited space.
May 15
Smut Slam
If someone tells you they don't like hearing stories about sex, they're lying. Hosted by Cameryn Moore, this open-mic dirty storytelling night invites audience members to take the stage and divulge a story from their sex lives. This isn't an erotica event though – the tales can be sad, funny, happy, awkward and more. (They're mainly awkward). There are prizes for the best stories, so it's worth being brave.
May 17
Wahlberliners*: The challenge of the intelligent thriller
Looking for stories full of a different kind of anticipation? For this month's Wahlberliners* event organised by Dussmann, authors Simone Buchholz and Sally McGrane will be discussing the thriller genre's feminist history, why it's often dismissed as 'low-brow', and what writing techniques they use to keep their readers in suspense. What are you waiting for? Tickets are available now!
KulturBühne Friedrichstr. 90, details.
May 18
Soul Festival
Over 10 days in May, you'll be able to hear the smooth sounds of jazz, rhythm and blues on Berlin's usually bustling Alexanderplatz. Some of the performing artists include artists and bands performing are Josiah Bruce, Benny Fiedler, Kirk Smith, SJ Tomekk, Berlin Blues Band, Tiffany Kemp, One Voice Gospel Choir, Black Tie Entertainment and Jazz Combo Berlin. A number of food stalls will round out the Soul Festival's offerings.
Alexanderplatz, through May 28, details.
May 19
Home Again Club Festival
49 artists, 3 stages and 65-hours of partying. That's what you can expect from Home Again Club Festival, RSO's largest event to date. It's a 3-day party extravaganza spanning multiple music genres and multiple stages, including two gritty industrial warehouses and an industrial open-air space.
Himmel Unter Berlin
Urban exploration meets art installation at this unlike-anything-you've-seen-before labyrinthian exhibition. In a secret underground location – only revealed to guests 48 hours before their visit – 12 artists showcase incredible light and sound work as attendees navigate the narrow rooms, tombs and catacombs of this year's beneath-Berlin location, an old turbine factory.
Secret location, through June 11, book here.
Desertfest
Ear-splitting doom rock from across the world. Break out the tie dye, pull on your denims and take a step back in time with this stoner-psych-mix of six-string hedonism.
Columbiahalle, through May 21, details.
May 20
Italian Market Berlin
Calling all lovers of Italian food and wine (a.k.a everyone, really!). Stop by the Napoleon Complex to try some regional specialities, top quality wine and enjoy atmosfera italiana, with kid's entertainment and live music.
Napoleon Complex, through May 21, details.
May 21
International Museum Day
Calling all culture vultures! Today, museums across Berlin – and the world – celebrate discovery, history and art, with special quizzes, guided tours and exclusive peeks behind the scenes – in person and also online. And, bonus (especially if you missed Museum Sunday), most offerings are free.
See the list of participating museums here.
May 25
'When platitudes become Form', Julius von Bismarck exhibition at Berlinische Galerie
In his work, Julius von Bismarck takes an intimate look at how people define and negotiate their relationships with their immediate environments and the natural world around them. This exhibition, which is the Berlinische Galerie's first after a 3-month closure for renovations, expands Bismarck artistic language. A descendant of Otto von Bismarck, the artist takes a biographical approach by delving into his own family story in an attempt to understand the complexity of how history is written.
Berlinische Galerie, through August 14, details.
Berlin Dance Music Event
If you know your techno from your tech-house, then this might be just for you. The scene's biggest movers and shakers descend upon Berlin to discuss the themes shaping today's club scene. Get face-to-face with some of the industry's biggest names, as the conference promises to help you grow your career, expand your horizon and, if nothing else, clue you in to what you can expect next.
Various locations, through May 28, details.
May 26
XPOSED: Queer Film Festival
Xposed is a four-day movie spree showcasing the thriving ecosystem that is queer cinema. Running on the same weekend as Cannes, it's the perfect place to cure any film-world FOMO. Alongside the screenings there will be online courses, workshops and talks with directors, actors and producers.
Moviemento, Wolf Kino, IL Kino and Aquarium, through May 29, details.
Hans Zimmer
The biggest composer of our time treads the boards at the Mercedes Benz, performing some of Hollywood's biggest scores and soundtracks IRL. Known for his bombastic performances, don't expect the German virtuoso to hold back.
Mercedes-Benz Arena, through May 27, details.
Weisse Maus
Berlin's tastiest cabaret is back! Immersive dining experience with bizarre, unique and boundary-pushing performances. The original Weisse Maus was one of Weimar-era Berlin's most notorious late night spots, known for its raucous and debauched entertainment. Today, Theater im Delphi pays homage to the cabaret with a boldly contemporary evening of theatre and dining.
Theater im Delphi, through May 28, details.
Karneval der Kulturen
The much-loved Karneval der Kulturen is finally returning after a three-year Covid break. For four days, Kreuzberg will become a hub of music, dance and the visual arts, celebrating the food, traditional dress, music and culture of different countries from around the globe.
Throughout Kreuzberg, through May 29, details.
Steglitzer Woche
May 26th marks the kick of Steglitzer Woche, when the district plays host to a number of cultural events and folk festival attractions. The star of the week is the fun fair on Teltowkanal, complete with bumper cars, carousels and food market stalls.
Festpark am Teltowkanal (Bäkestraße), through June 11, details.
May 30
Performing Arts Festival Berlin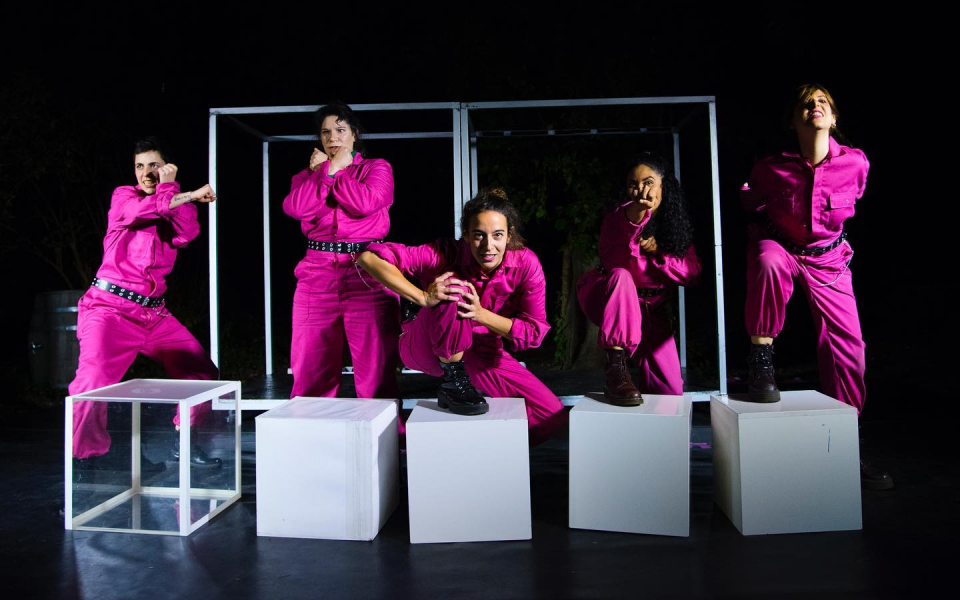 Themed around "Bodies Under Tension", the eighth edition of this celebration of Berlin's diverse independent arts scene will feature around 50 productions of performance art, dance, musical, figure and object theatre and contemporary circus acts.
Various locations, through June 4, details.