Founded by partners Marcin Liera-Elkin and Shahar Elkin in November 2022, the Jewish artisanal bakery Babka and Krantz is quickly becoming one of Berlin's favourite new bakeries.
A sunlit corner café with a small outdoor terrace, you can find Babka and Krantz tucked away in the sleepy neighbourhood of Friedenau. Founders Marcin Liera-Elkin and Shahar Elkin spent 2 years searching for the perfect location for their business, which has become the first Jewish bakery to be inducted into Berlin's 750-year-old bakers' guild.
For Marcin, official guild membership has particular significance. Originally from Poland, Marcin's own grandfather was a master baker in Poznań. In fact, before WWII, every second bakery in Poland was a Jewish business — although less than one sixth of the population was Jewish.
Originally from Haifa, Shahar Elkin sees himself first and foremost as an artisan baker and confectioner. Bur he also knows the weight of history, and that even in contemporary cosmopolitan Berlin, opening a Jewish business is still not commonplace.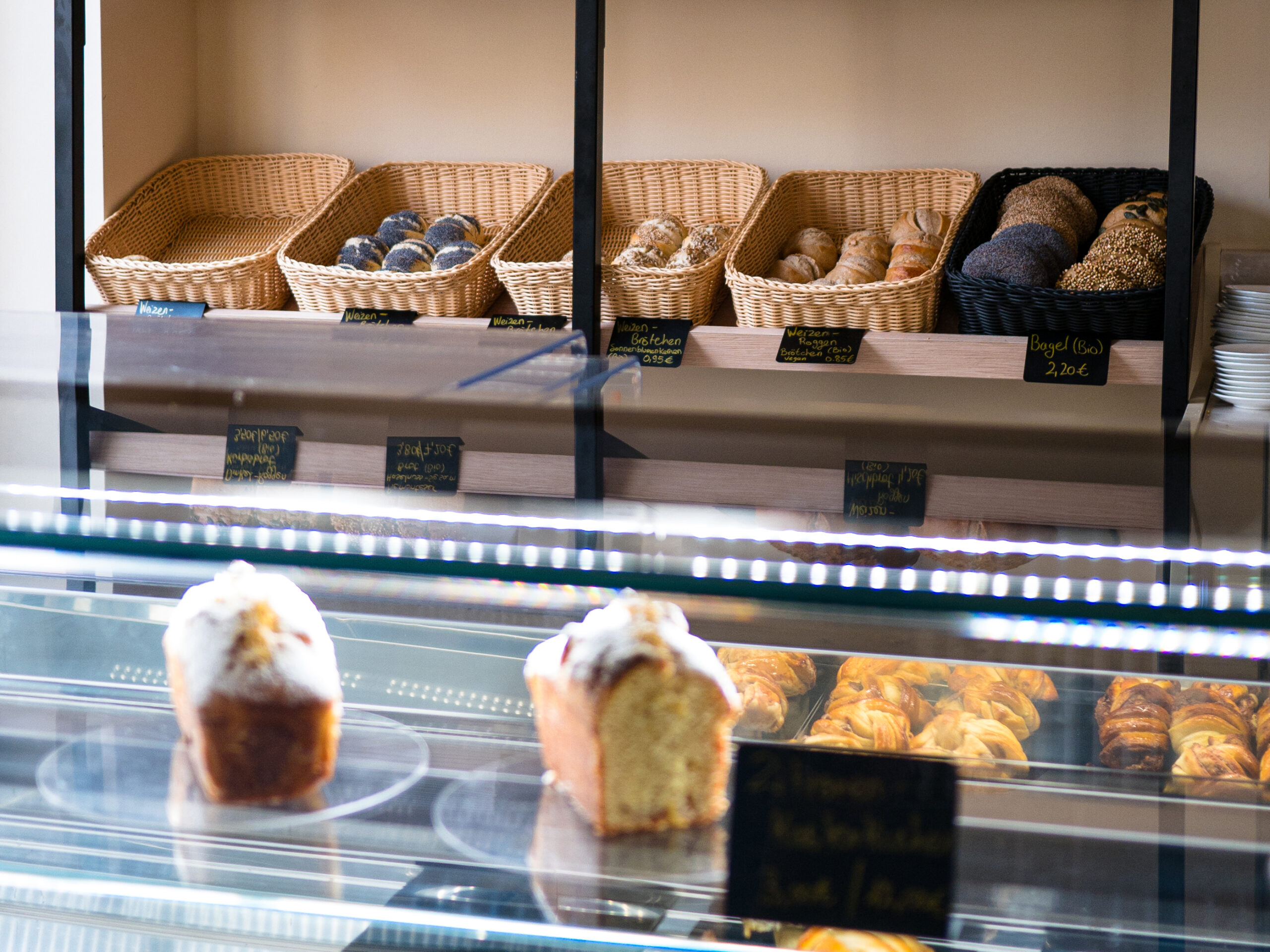 The local Friedenau kiez immediately responded well to the bakery's opening. According to Marcin almost all the regulars are local to the neighbourhood, including many Jewish customers excited to pick up their fresh challah for Friday night Shabbat. As its name might suggest, the bakery specialises in babka and Kräntzchen — think delicately doughy brioche-style dough knotted with sweet and savoury fillings.
Their signature Zhug Kräntzchen is filled with a chimichurri-type paste from Yemeni made with coriander, green chilis and spices. On the more sugary side, the Groyse Metsye Kräntzchen is made with a subtly sweet poppy seed and marzipan filling.
Be sure to try their Safta Tamal Kräntzchen. With tahini and medjool dates, it'll go perfectly with your coffee. Quality matters to the bakers at Babka and Krantz, where, except for tahini, halva and chocolate, all their ingredients are certified organic and kosher.
The house-made bagels, made plain or with a variety of toppings, make a perfectly filling breakfast, or if you're in the mood for something a little more substantial, stop by for their daily Israeli breakfasts.
Babka and Krantz, Hackerstr. 1, Friedenau, visit their Instagram here for more information.
Adapted from the German by Sophie Field.