Ramadan has come to an end, which means it's time for Eid-al-Fitr! Also known in Germany as 'Zuckerfest' for its associated sweets, Eid is one of the most important dates in the Muslim calendar, commemorating the breaking of the month-long fast at sundown (called iftar).
That calls for a big celebration – especially when it comes to food. Whether you fasted or not, now is the perfect time to explore Berlin's diverse and delicious Muslim food culture, from savoury Egyptian street food to Damascene desserts.
Doyum: Döner, meze and more
On a corner amongst the hustle and bustle surrounding Kottbusser Tor, Doyum is serving up some of the city's best dӧner – and that's saying something. Salty, fatty and just the right amount of spicy, it's easy to see why the kebabs here are so popular.
But kebabs aren't the only thing on the menu: whether cold or warm, their delicious starters are sure to whet your appetite. Round things off with some sweet, crispy künefe – an Eid staple for many Berliners.
Mama Shabz: Pakistani cuisine
Shabnam Syed's colourful café is as vibrant and cosy as the dishes served there. The menu is a panorama of Pakistani comfort food: creamy curries, mouth-watering masala, savoury samosas, pakoras packed with flavour and biryani just like mama used to make. Whether you decide to dine out or you'd rather order in, Mama Shabz is the place to go for authentic homestyle Pakistani cooking.
Koshary Lux: Egyptian street food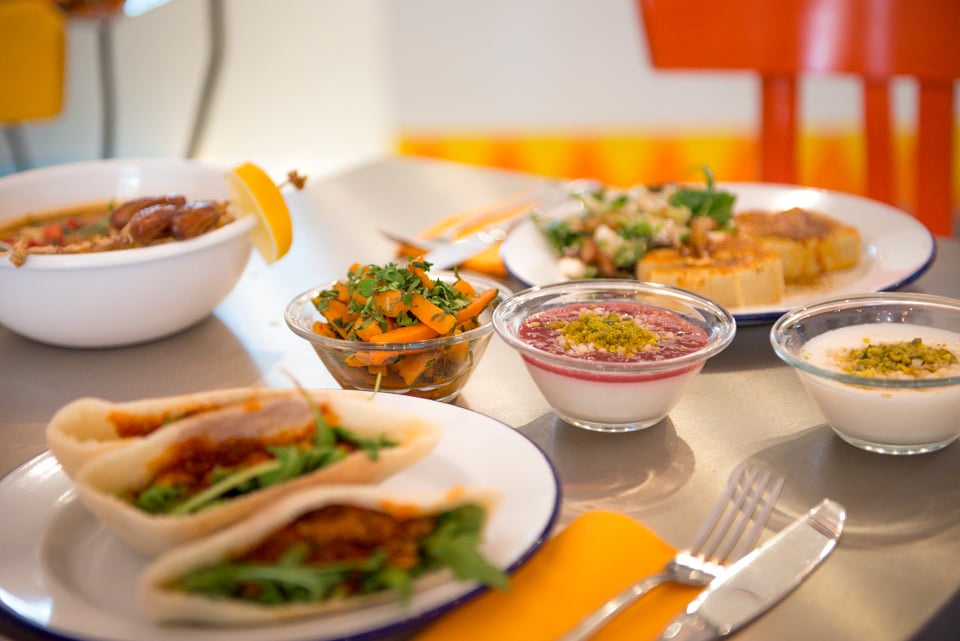 You may know Koshary Lux from Markthalle Neun's Street Food Thursdays, but since owner Michael Landeck set up shop in Charlottenburg six years ago, he's been serving North-African specialties on Grolmanstrasse.
The restaurant offers full-bodied and fascinating dishes that slot in well with Savignykiez's multi-kulti cuisine, such as the eponymous (and tasty) koshary. But, as exemplified in its 'reconstructed Umm Ali', the menu also puts experimental spins on some traditional treats in addition to serving classic cuisine.
Malakeh: Syrian specialties
Berlin has no shortage of impressive chefs, but Malakeh Jazmati takes the cake – or more accurately, the kufteh. After coming to Berlin from Damascus as a refugee in 2015, she burst onto the scene as a TV-chef, eventually opening her own restaurant and earning a feature in Vogue. Now she's serving upscale Syrian cuisine in Schöneberg.
Nusantara: Indonesian eatery
While this restaurant will be closed for Eid, it still deserves a spot on this list for its tasty street food, small plates and other delicious dishes from across Indonesia. Though it's been featured in the New York Times, in Berlin Nusantara still counts as a hidden gem. But those in the loop know it's one of the best spots for Indonesian cuisine in the city – and now so do you!
Rocket + Basil: Iranian innovations
Rocket + Basil is exceptional, and not just because it's the only restaurant on this list that serves pork: this charming deli is innovating Persian comfort food with creative new dishes that introduce classic Iranian flavours into Berlin's contemporary food scene. Have barberry pancakes for brunch or try out one of their alternating rice dishes for a modern meal that captures the essence of Iranian cooking.
Die Küche des Jemens: Yemeni cuisine
Characterised by Indian and Turkish influences, the menu at Küche des Jemens is mostly braised and grilled, but they also serve their fair share of doughy delights, such as chewy cheese dumplings and Strudel-like ratib-bread. Taste-test them all at either of their two locations in Berlin!
Aleppo Supper Club: Syrian soulfood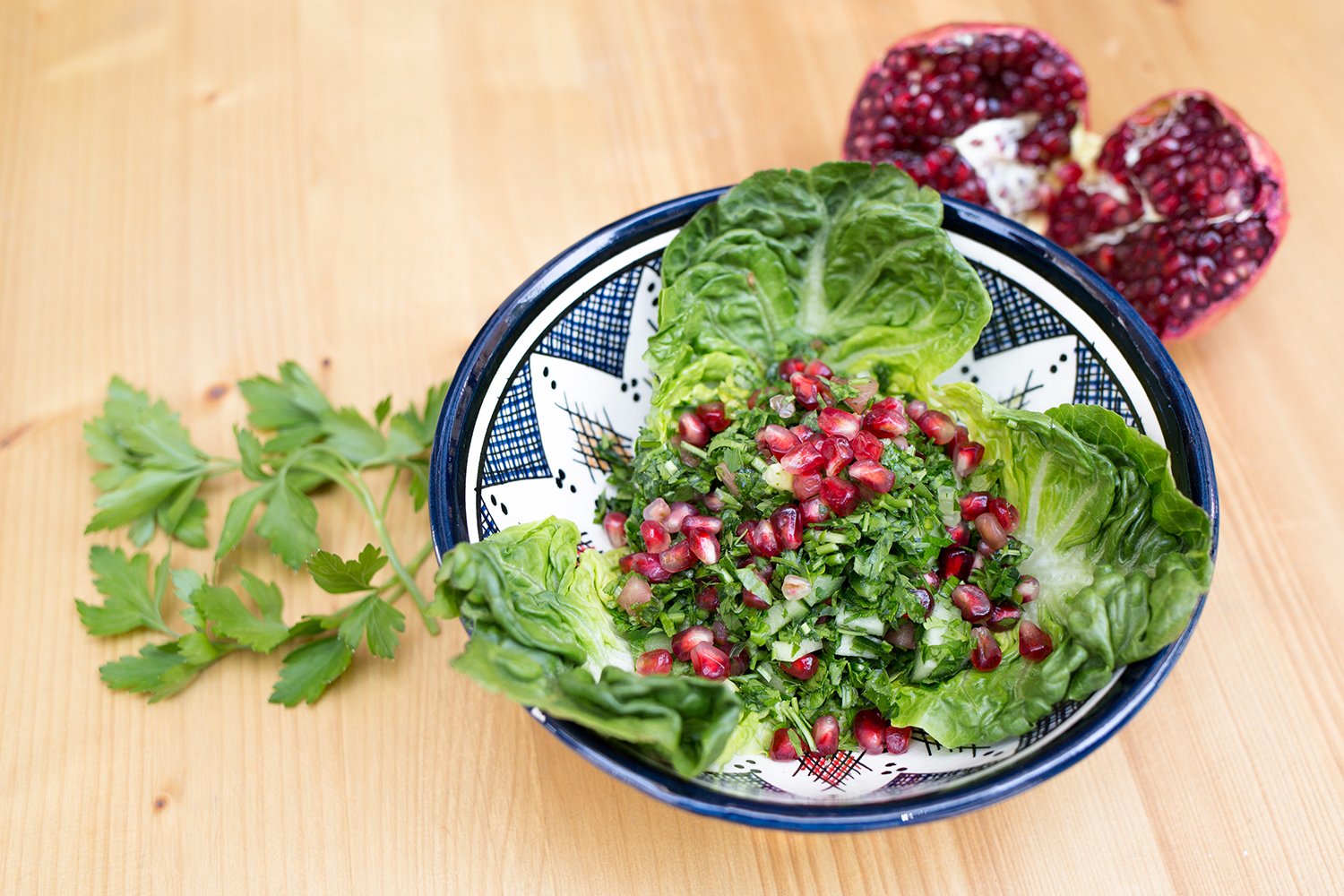 Years ago, owner Samer Hafez's mother fled Syria with a meat grinder in her suitcase. In addition to grinding up lamb for bulgur cakes, that meat grinder became the bedrock of Hafez's catering business – which turned into such a success that he even cooked for the Bundesprӓsident. Taste the Aleppo Supper Club's eggplant-dip, pomegranate salad with red cabbage or any of their delicious rice dishes and you'll understand why.
Kreuzberger Himmel: Heaven on Earth
Fittingly situated under the roof of the St. Bonifatius church, Kreuzberger Himmel is serving up a little slice of heaven in the form of high-end Arabic cuisine. Not only is the food delicious, the restaurant also provided meals to the homeless at the height of the pandemic and has offered shelter and training to refugees.
Osmans Töchter: A taste of Turkey
Two sisters, one tasty menu: Osmans Töchter offers traditional Turkish dishes like köfte, hummus and gӧzleme. For those who don't live 100% halal, they also serve wine; for those who do, their pomegranate tea is just as good. Either way, it's a nice spot for special occasions.
Konditorei Emissa: Damascene desserts
We couldn't very well end this list without covering at least one place dedicated to desserts. Ring in Zuckerfest right with the assortment of sweets on offer at Damaskus Konditorei Emissa. Share a selection of sugary snacks with friends and family, or just get a whole box for yourself – now that the fast is over, no one can judge.
This article was adapted from the German by Seraina Birdsey.