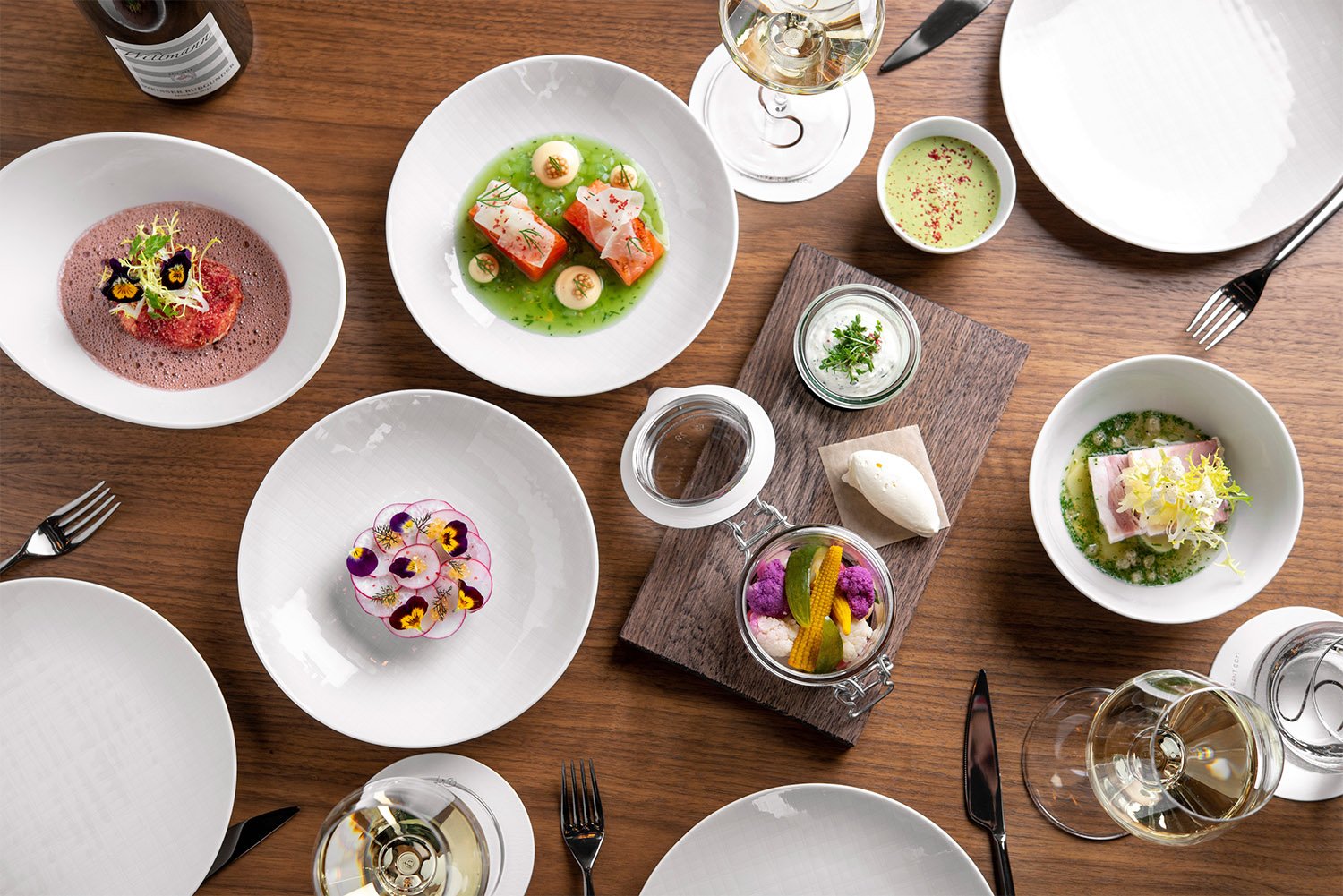 As the main venue for the festival, the Berlinale Palast on Potsdamer Platz has transformed into a hub of premiers, screenings, red carpets and press conferences. All of the action certainly works up an appetite. So whatever your budget or event schedule, we've got you covered with our Berlinale food guide to Potsdamer Platz.
Frederick's: Extravagant evenings at Potsdamer Platz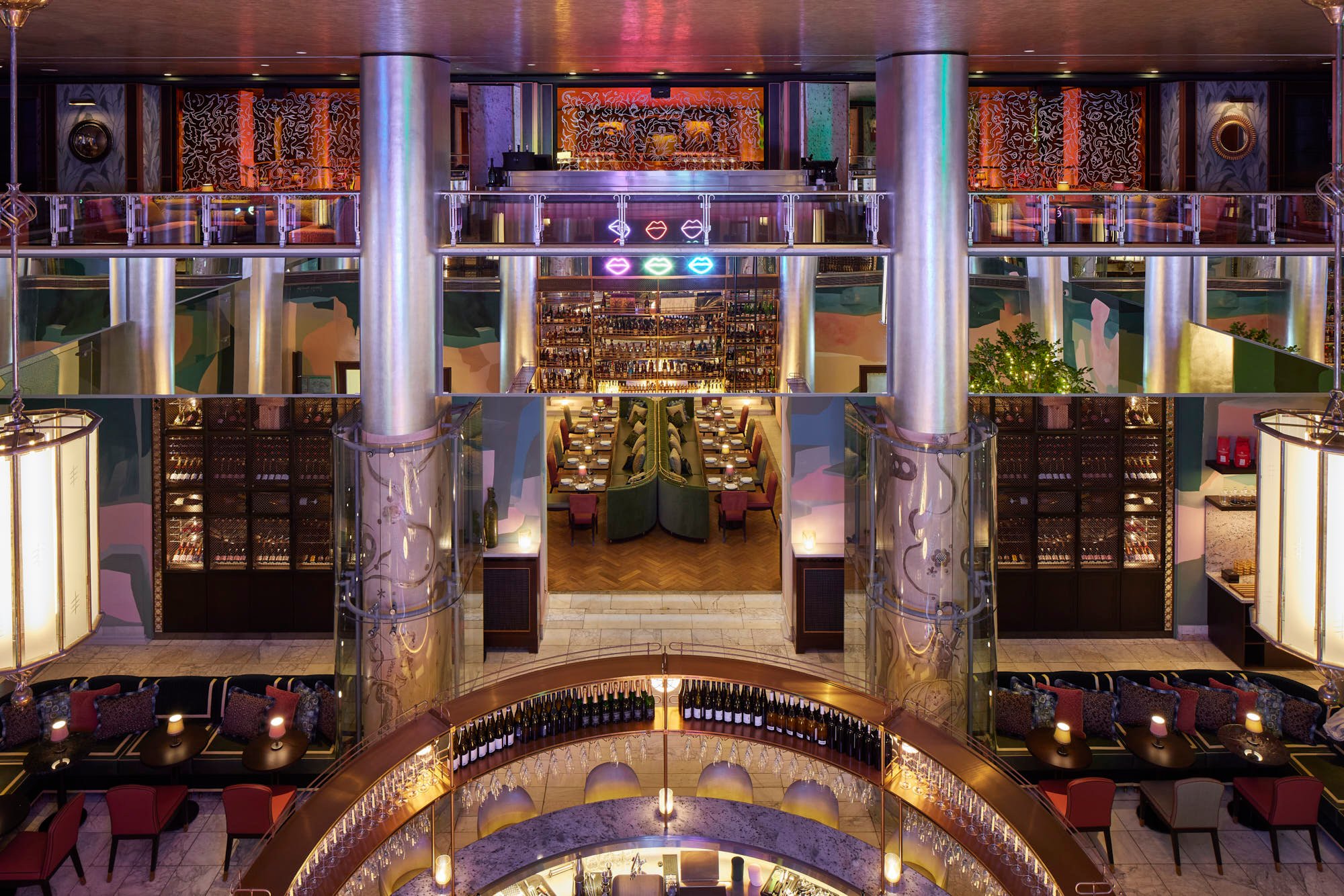 Situated in the Sony Centre at the epicentre of Potsdamer Platz, you'll find Frederick's. The inviting bar and restaurant has integrated parts of the historic Hotel Esplanade. With its floor to ceiling murals, crystal chandeliers and large vintage mirrors harkens back to a Berlin of the 1920s. The kitchen serves up a sharing menu of finely-crafted fusion dishes, alongside extensive dessert and wine menus.
ISHI by Henssler: Japanese-inspired fine dining
Started by Hamburg-based celebrity chef Steffen Henssler, ISHI is all about elegant Japanese-inspired fine dining. Try their high quality sushi, or go for something a little more substantial, like the crustacean bouillabaisse or Wagyu beef carpaccio.
Manifesto: The hot new food court at Potsdamer Platz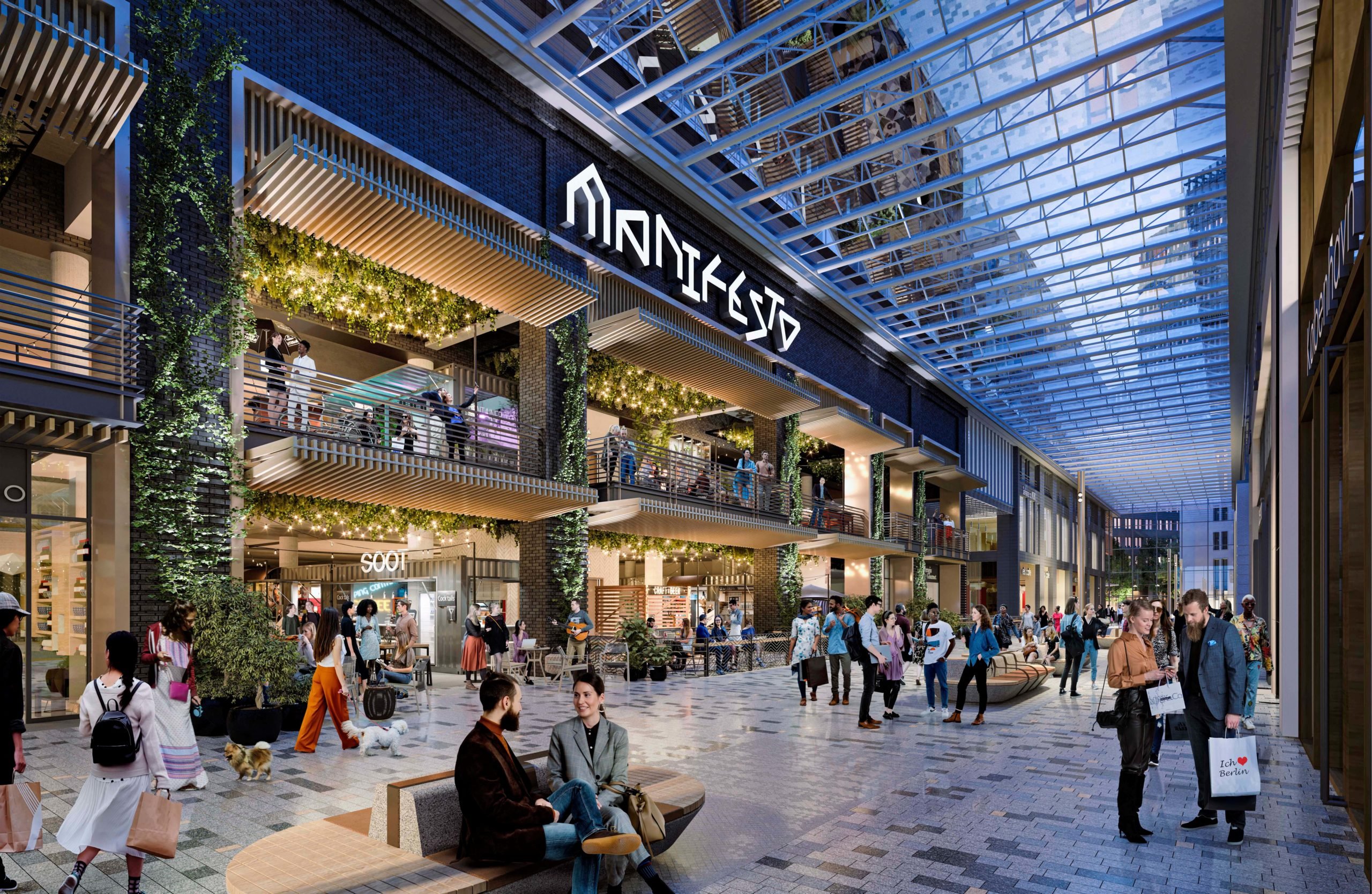 Manifesto is located in the former Potsdamer Platz Arkaden (now known as The Playce – that spelling is intentional, believe it or not). While still under construction, about half of the 40 or so stalls in this enormous food court are currently open. There are plenty of dining options to choose from, so it's the ideal spot when you're with a big group of festival-goers.
Vox Restaurant: European and Asian fusion
At the helm of Vox Restaurant Kitchen is chef Stefan Pfeiffer, who previously served up Michelin-starred dishes at Zeitwerk Restaurant in Wernigerode. But Pfeiffer always seeks inspiration in the cooking traditions of Asia. At Vox, Japanese master chefs prepare sushi specialties in the show kitchen and modern European cuisine is prepared with Asian influences and regional ingredients.
Pots: Casual brasserie dining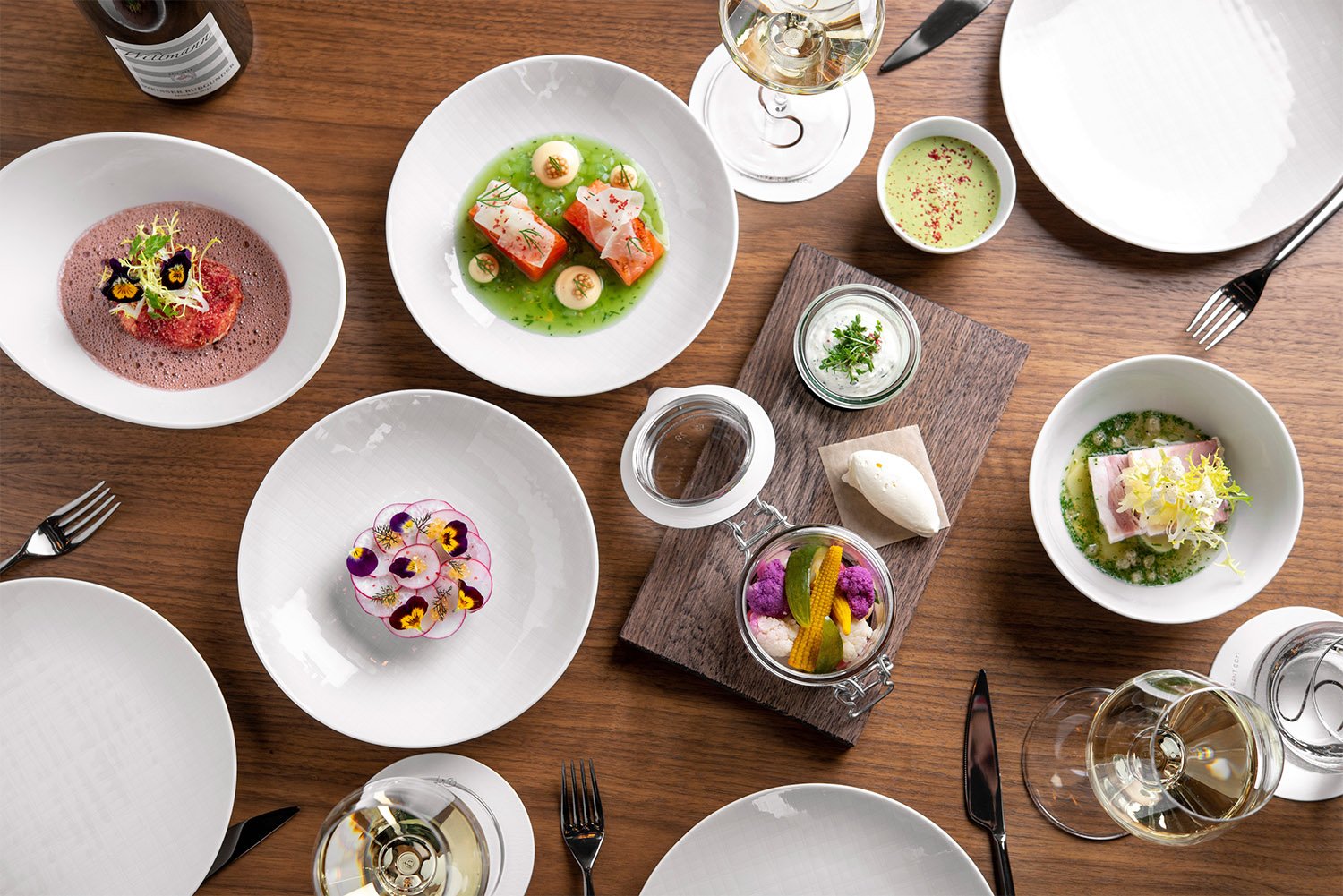 With contemporary interpretations of German cuisine on the rise, Pots dishes up high-end, but unpretentious soul food. A failsafe spot for both casual dining and special occasions, the brasserie-style restaurant also has an option for those in a hurry. Their Ganz pünktlich dinner: a three-course menu served promptly at 18:00 and within an hour. It's available with vegetarian options and will cost you €69 per person.
Saravanaa Bhavan: South Indian cuisine on Potsdamer Platz
Saravanaa Bhavan is an international vegetarian restaurant chain from Chennai, India. It boasts more than 100 locations across five continents, but the quality is consistently good. An impressive menu includes crispy dosas and a hearty sharing platter of soups, stews and dips, served with rice and naan bread.
Facil: Berlin fine dining
Sitting in the glass pavilion on the fifth floor of the Mandala Hotel is almost like dining outdoors. Surrounded by a small bamboo grove, you can enjoy Michelin starred dishes, like the Black Angus beef with lentils and Chinese cabbage, or langoustine with broccoli, seaweed and an Earl Grey infusion.
The Barn: Hand-filtered coffee and cocktails
Berlin coffee roastery The Barn can be found in Potsdamer Platz's only remaining historic building: Weinhaus Huth. The Barn does more than just excellent coffee though. Their cocktails, some of which are prepared with their own coffee liqueur, have been developed in collaboration with the Kreuzberg Freimeisterkollektiv.
Midtown Grill: Urban steakhouse
At this classic American steakhouse, Australian Wagyu and Black Angus from the USA, hang in the ageing cabinet. It's like an old-school American steakhouses. While waiting for your meal, watch the hustle and bustle in the open show kitchen and sipping an expertly mixed martini.
The Big Dog: Hot Dog renaissance at the Marriott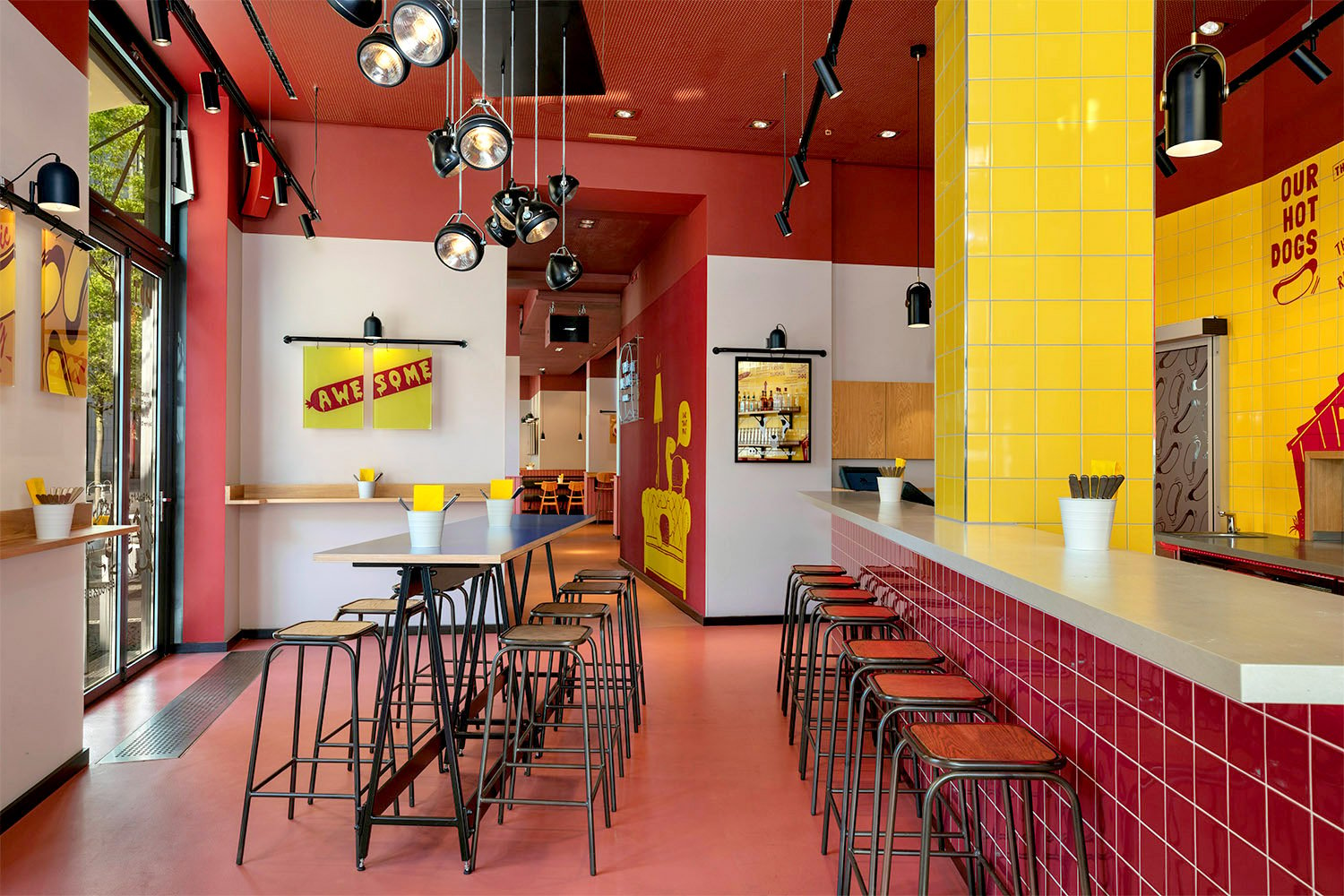 The renaissance of the hot dog is in full swing. On the first floor of the Marriott at Potsdamer Platz, The Big Dog does exactly what you'd expect. You can keep it simple with The Straight Dog (aromatic toasted sourdough bun, pickles, artisanal sausage) or plump for a more sumptuously topped option like the surf 'n' turf hot dog Dogzilla. Wash it down with a large craft beer. And don't worry, the veggie options are quality, too.
Brammibal's Donuts: Vegan treats
Ich bin nicht ein Berliner. A Berliner, for those who don't know, is a very-much-non-vegan Berlin speciality that is quite like a jam donut. Brammibal's serve up something completely different. This extremely hip chain is known for its very creative and tasty vegan donuts. Why not, you could even bring a couple into the cinema with you…
Burgermeister: The original Berlin burger
Burgermeister is the father of all the hip burger stores in the city. It all started in a former cast-iron toilet stall under the elevated train in Kreuzberg. Now there are several branches, including one at Potsdamer Platz. Expect juicy smash burgers made from pure beef, fries, homemade dips and a blueberry cheesecake brownie for a sweet finish.