We're always on the hunt for delicious new spots for food and drink, and last month did not disappoint. There was plenty of new stuff on the menu in Berlin this April thanks to some awesome recent openings. So what were our favourite places last month?
Mastan: Contemporary southern-French bistro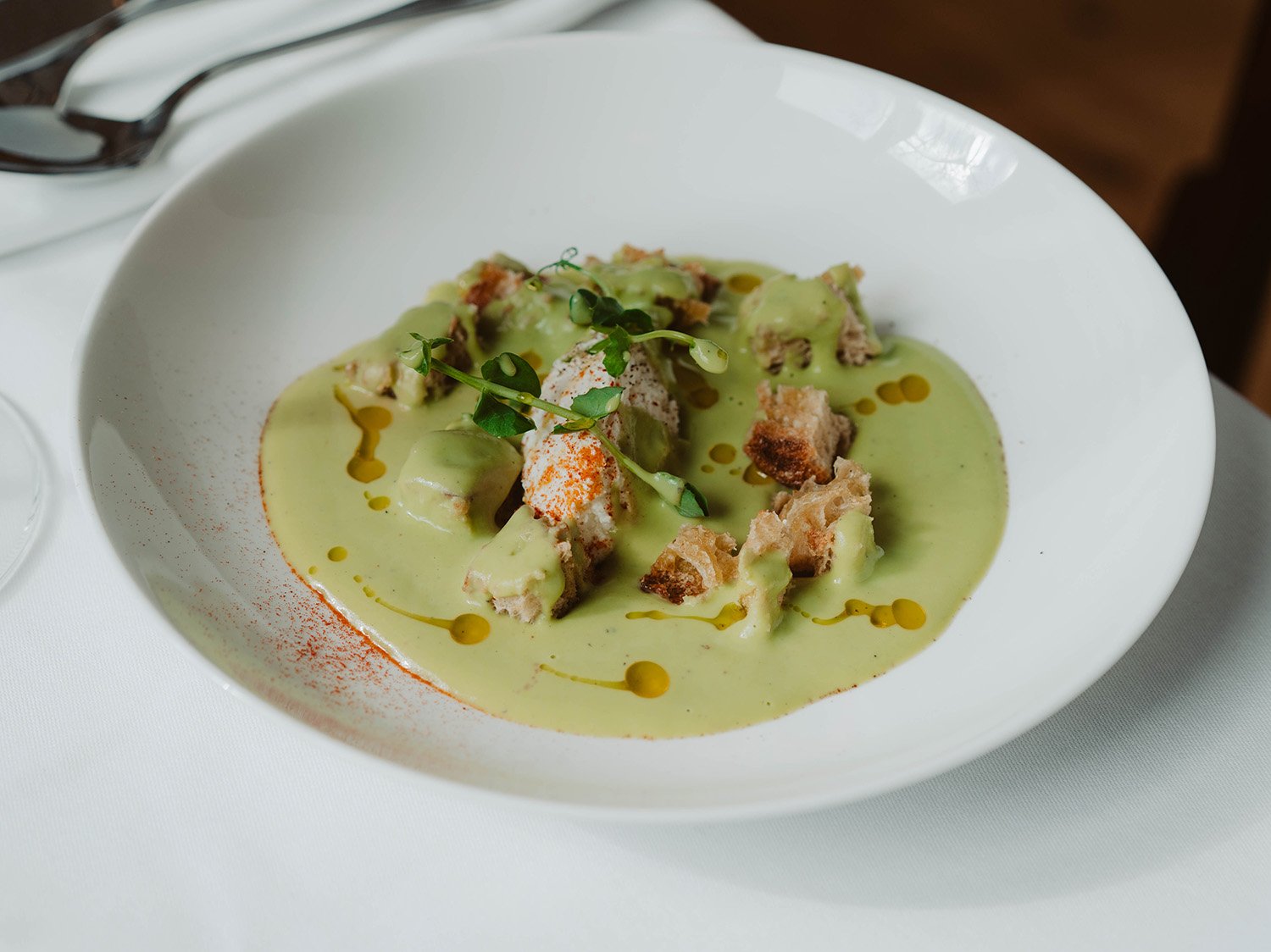 Yann Mastantuono, former chef in Alain Ducasse's renowned Parisian restaurant Aux Lyonnais, just opened his own bistro in Kreuzberg. Mastan is a welcome spot for southern-French cuisine on Gneisenaustrasse, serving upscale, modern dishes that are as eye-catching as they are mouth-watering.
Atelier Dough: Organic donuts
This pop-up donut shop has finally become a permanent fixture of Kreuzberg, and it's easy to see (or rather taste) why. Organic and homemade fresh every day, these are no ordinary donuts: Atelier Dough has elevated the classic American pastry with a traditional French spin.
Tina's Superfood Deli: Vegetarian Latin-American cooking
Are you a gluten-intolerant vegetarian with a craving for Latin-American cuisine? Tina's Superfood Deli may just be the answer to your prayers: From sweet plantains to savoury arepas stuffed with everything from kimchi to coconut-yoghurt, the menu is organic, gluten-free and totally vegetarian — not to mention delicious.
Taverne Neféli: Greek cooking at its finest
Taverne Neféli is no ordinary tavern: More akin to a classy wine bar, this restaurant is serving up delicious Greek delicacies and wines good enough to make you nostalgic for a Mediterranean vacation you never even went on. Get ready to say opa for one of Charlottenburg's top spots for Greek cuisine!
Babka & Krantz: Berlin's bakeries get a Kosher twist
Founded by partners Marcin Liera-Elkin and Shahar Elkin in November 2022, the Jewish artisanal bakery Babka and Krantz is quickly becoming one of Berlin's favourite new bakeries. As its name might suggest, the bakery specialises in babka and Kräntzchen — think delicately doughy brioche-style dough knotted with sweet and savoury fillings. But its house-made bagels, made plain or with a variety of toppings, make a perfectly filling breakfast, as do their daily Israeli breakfasts.
Troya: Chic bar in Mitte
With a bouncer at the door, this is no ordinary bar: It's actually part of the Hamburg Communications Agency's creative centre here in Berlin.
Named for advertising agency Jung von Matt's Trojan horse logo, the bar has some pretty big names behind the scenes, such as founders Anna Müller (For theatre fans: The daughter of playwright Heiner Müller) and Friedrich Liechtenstein (For Edeka fans: That one guy from their ads), the latter of which is also an artist and musician.
The chic interior, with its brass bar serving cocktails like the Breakfast Martini, was designed by architect Johannes Buchner, who recently worked on a Berlin B&B called Telegraphenamt.
Fish Klub: Summer seafood pop-up
Fish Klub is back again this summer, and they've got a brand new menu packed with specialty seafood dishes. From crab croquettes to sashimi platters, these French fish nerds are firing on all cylinders with delicious international dishes. Pair them with wine, cocktail, or sake from their expansive drinks menu and treat yourself to a tasty meal on the terrace.
Love Deluxe: Eggcellent breakfast
Another great restaurant has taken the stage in Berlin's breakfast scene. Love Deluxe specialises in egg dishes, but they also offer black rice bowls, pancakes and even cocktails and natural wines to help you start your day deliciously.
This article has been adapted from the German by EXB staff.