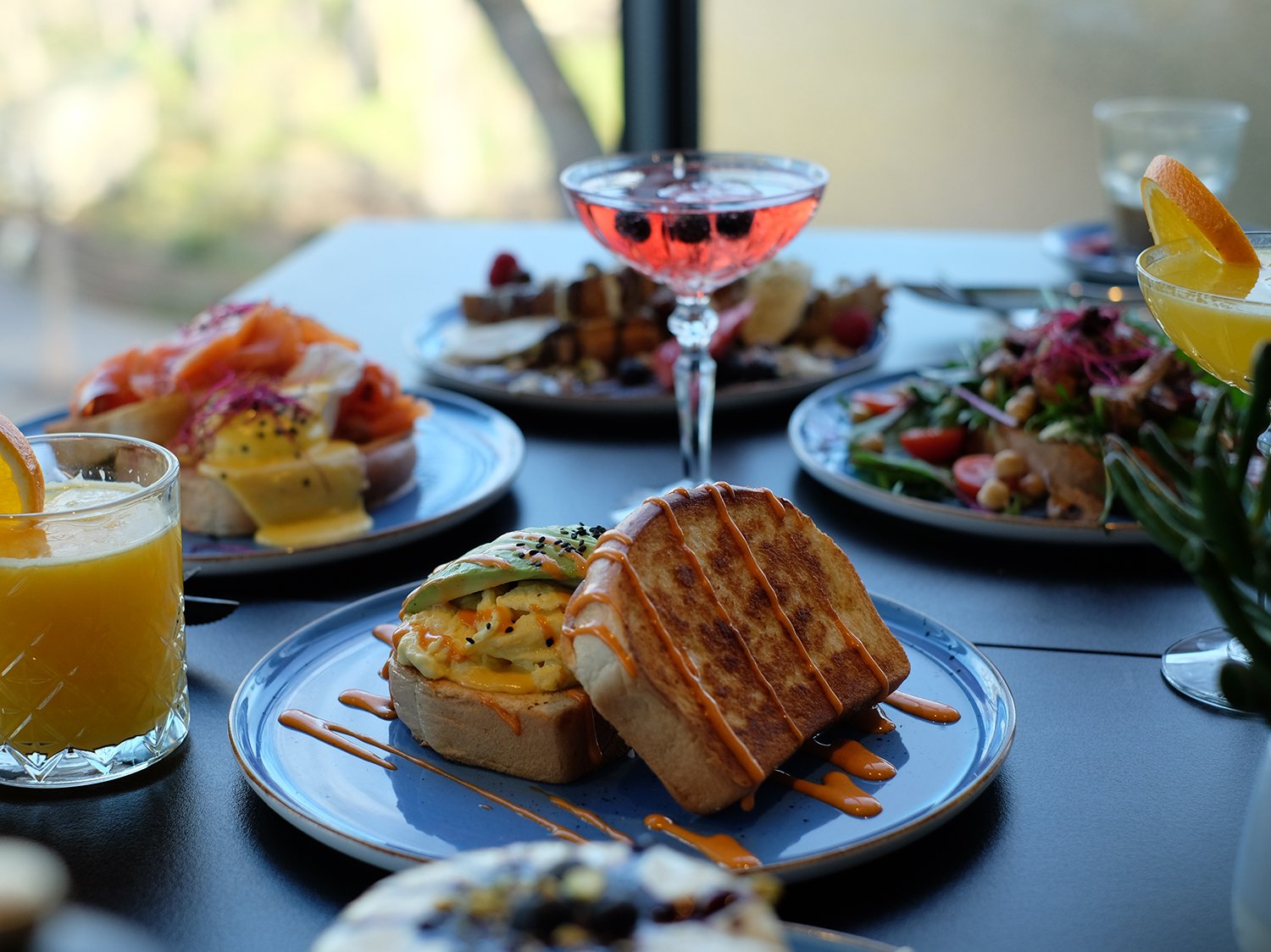 We're always on the hunt for delicious new spots for food and drink and last month did not disappoint. There was plenty of new stuff on the menu in Berlin this March thanks to some awesome recent openings. So what were our favourite places last month?
Mexican-Israeli fusion at Amigo Cohen
What do you get when you cross tacos with grilled octopus? An unlikely yet innovative new food concept: Mexican-Israeli fusion.
The head chef at Amigo Cohen, Shimon Peretz, has put together a menu combining two culinary traditions that originated thousands of miles apart to give guests the best of both worlds. Highlighting a shared emphasis on spices like cumin and coriander in unexpected ways, this Mexican-Israeli menu offers vibrant dishes that even the most experienced foodies will find fresh and unique.
Amigo Cohen (in Hotel ROMY by AMANO) Invalidenstr. 53A, Moabit, details.
Come for breakfast, stay for booze: Quinti Brunch & Bar
At Quinti Brunch & Bar, exactly two times of day reign supreme: brunch and happy hour. The menu includes breakfast staples like pancakes and scrambled eggs that are served well into the afternoon, but after 6pm the restaurant shifts into bar mode with mixed platters and, of course, drinks. Stop by for breakfast or a beer after work – or come on a weekend and stay for both.
Quinti Brunch & Bar Weserstraße 31, Neukölln, details.
Wine, dine and unwind: Zerostress wine bar
Formerly a food truck at markets and festivals, Zerostress is a wine bar known in Friedrichshain and Kreuzberg for its fine wines and pizza – and it just opened its third location in Bergmannkiez. Here, it's offering a menu of small plates of cheese and sausage as well as veal goulash with polenta-sticks to pair with its selection of italian wines, craft beers and cocktails.
Zerostress Weinbar Bergmannkiez Friesenstraße 21, Kreuzberg, details.
Meat at the Marriott: JW Steakhouse
Meat is on the menu at the brand new steakhouse in Tiergarten's JW Marriott, including aged tomahawk steaks, rib eye, filet mignon and a variety of international cuts. But just because it's a steakhouse doesn't mean that's all they serve: guests can also choose from a small selection of fish and even some vegan and vegetarian options, such as celery head cooked overnight in a charcoal oven or wild garlic pearl barley risotto with buffalo burrata from Kremmen.
JW Steakhouse (in the JW Marriott) Stauffenbergstraße 26, Tiergarten, details.
Syrian brunch at The Dawn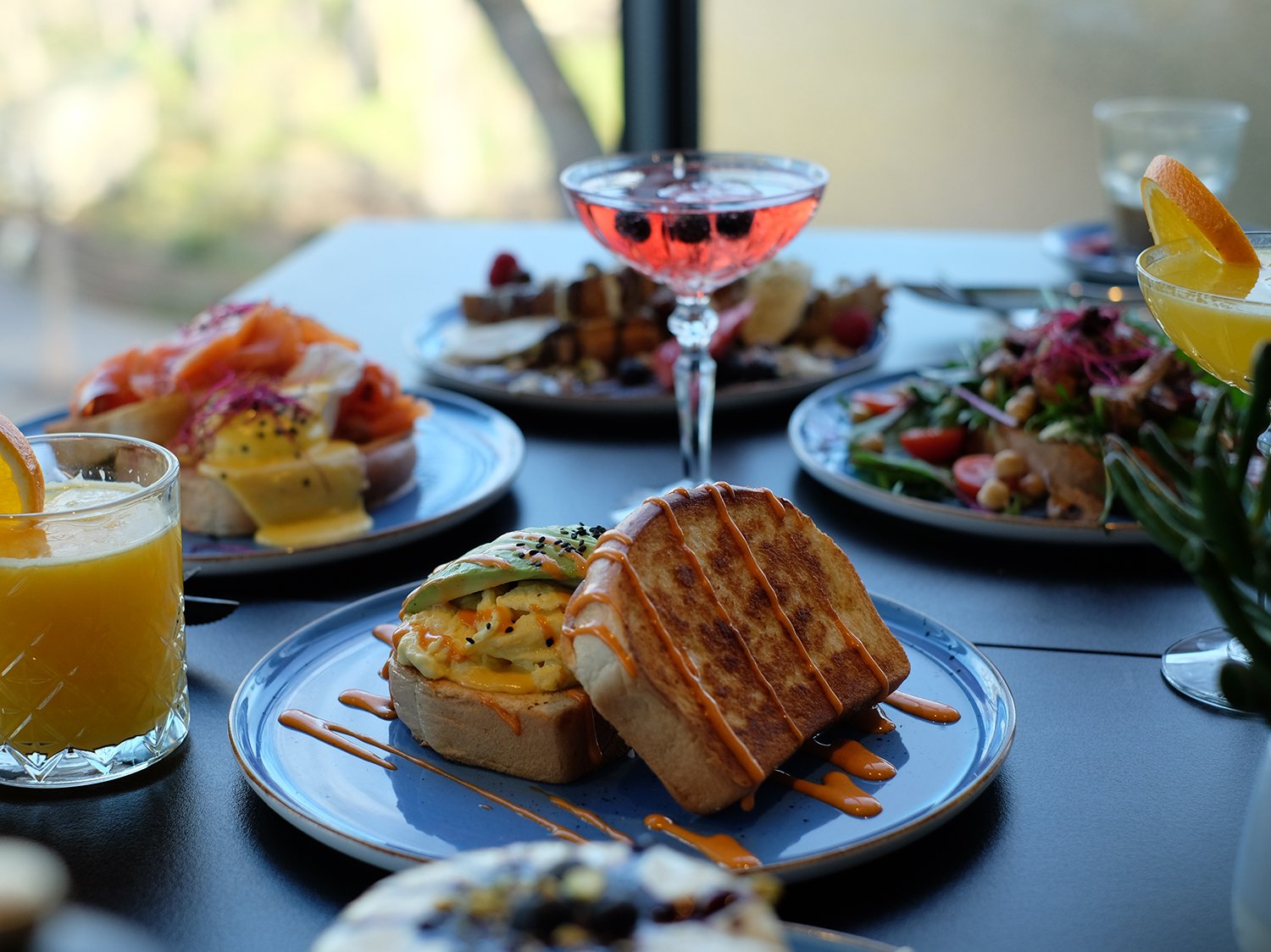 Owner of the rooftop restaurant of the Bikini Berlin shopping mall Omar Alayoub has brought brunch with a Syrian twist to Charlottenburg. While his diverse menu offers breakfast classics like eggs benedict and smoked salmon, it also includes hummus and a widely-beloved scrambled egg sandwich with sriracha mayo served on a brioche bun. In addition to being one of the best places to get breakfast in the district, The Dawn also hosts evening events like stand up comedy nights, making it well worth a visit no matter the time of day.
The Dawn (Bikini Berlin) Budapester Str. 38–50, 2. OG, Charlottenburg, details.
Homemade noodles and rice wine cocktails: Suo Noodle House
Tianjiao Cai and her partner Qing Lu are taking this restaurateur thing one step (or one bite) at a time. Having just opened Suo Noodle House in Mitte, they're still waiting on their professional noodle pot from China to arrive, but for now they more than make do with what they have; their homemade noodles are delicious regardless of the equipment used to make them. And the menu at the Noodle House may be small, but it's packed with flavour, including a chinese egg tomato soup with spicy tofu salad. Wash it all down with one of their tasty rice wine cocktails.
Suo Noodle House Novalisstraße 7, Mitte, details.
Madame Eule: pastries in Pankow
If you're ever on an afternoon stroll through Niederschönhausen, you may notice that the display window at Madame Eule has already been picked clean. That's because, unlike what its name might suggest, you've gotta be an early bird to snatch a snack from this bakery. Madame Eule's flaky butter-croissants, black sesame cake with lemon-cream, chocolate cake with peanut-mousse and the house specialty – a combination of whole wheat and rye bread – have made it a neighbourhood favourite. It's not hard to imagine why.
Madame Eule Schlossallee 35, Niederschönhausen, details.
New food, same great view: Studio 14 – rbb rooftop lounge
While it may not be a new restaurant, Studio 14 is certainly serving a new menu: Berlin classics as tapas, including Stullen, Königsberger Klopse, Buletten, soups and currywurst (which you can also get vegan). Pair your food with your choice of beer, wine, cocktail or soft drink and enjoy a peaceful meal with a view – or come on a weekend to hear a live DJ set.
Studio 14 – rbb rooftop lounge Masurenallee 16–20, Westend, details.
Shakshuka, coffee and cake at The Square
This cafe on Wildenbruchstrasse just opened at the beginning of March, but it's already making a name for itself with its homemade (and vegan) cakes, brownies and delicious coffee. But that's not all: the Square also has brunch specials on offer, like shakshuka, scrambled eggs with spinach and quiche. Be there, be square.
The Square Wildenbruchstraße 88, Neukölln, details.
Eggs at Breggs
It seems like this sandwich bar has opened just in time for Easter, making eggs the central throughline in their menu of primarily sandwiches and burgers. But the sandwich bar also has a variety of sides like tater tots and coleslaw to choose from, as well as savoury salads and sweet smoothies.
Breggs Oranienburger Straße 184, Mitte, details.
Kiew in Neukölln
Neukölln restaurant Enzo has been renamed after the Ukranian capital, now introducing a new Ukranian menu to the hustle and bustle of Erkstrasse.
Kiew Erkstraße 10, Neukölln
This article was adapted from the German by Seraina Birdsey