New Orleans has one of the most vibrant food cultures in the world, and Nola is living up to that reputation by serving up classic New Orleans dishes in Mitte. The former gastropub Noto has reinvented itself as a diner that treats deep-frying like high art – as it should.
Taking fast food slow
Nola was originally conceived by restaurateur Jost Reichert and his longtime American chef as a popup, but the signature New Orleans dishes proved too good to give up. Comfort food is comfort food for a reason, after all, and it's probably what Americans – especially Southerners – do best.
But that's not to say Nola doesn't take its craft seriously; on the contrary, Reichert uses organic, ethically sourced chicken for his wings, whether classic or Nashville-hot. Ditto for his crispy chicken sandwiches, which come served on a homemade brioche bun. If you're vegan and you haven't stopped reading by now, don't worry: despite its New Orleans influence, Nola fits right in with Berlin's vegan-friendly food scene, offering a smoked bio-tofu sandwich that's more than good enough to hold its own against the meatier side of the menu.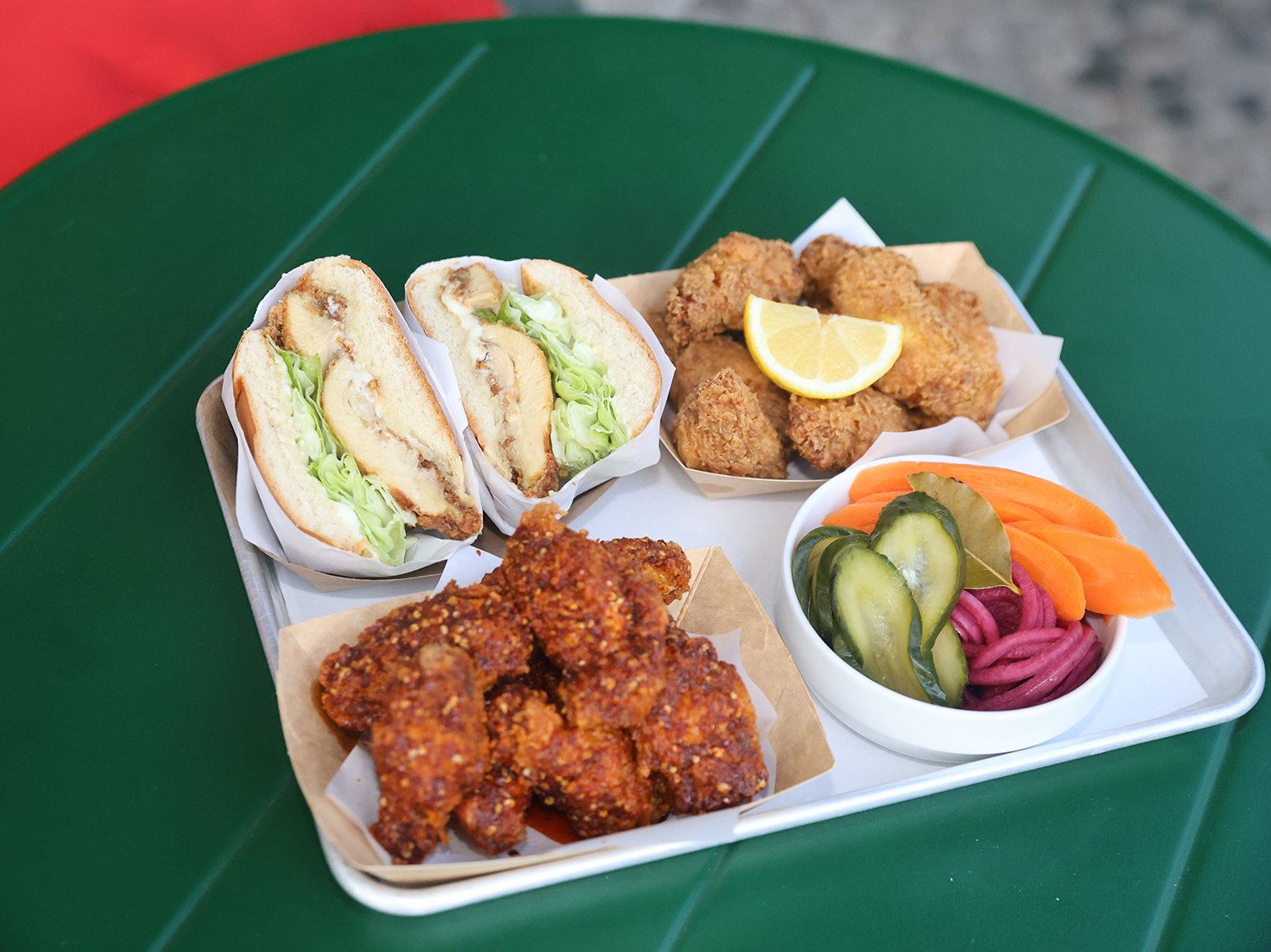 Incidentally, that doesn't just entail chicken, but also veal spare ribs, the signature dish of the old Noto. And as if all that wasn't enough to get your mouth watering, you also have crunchy pickled carrots, cucumber and red onion, hand cut fries and red cabbage coleslaw to look forward to. But arguably the highlight among Nola's dishes is one of its simplest: buttery-soft American biscuits. Crunchy on the outside and fluffy on the inside, they're miles apart from what people on this side of the Atlantic usually mean when they say 'biscuit'.
Upscale dining and homestyle comfort
With a menu like that, it's easy to see why the popup diner is now a permanent fixture of Mitte's Torstrasse. It's something new, exciting, fresh, and while it doesn't work for some of Noto's former regulars, plenty of them have embraced the change.
All this change doesn't mean that Nola has outgrown its roots entirely, though: the good old neon Noto sign is still hanging in the window and Nola's interior has inherited a lot of the design elements of its previous iteration. Nola represents a happy medium between fine upscale dining and homestyle comfort food, where you can pair your fried chicken with anything from Mexican lemonade to champagne. "With €25.30, you can come by and have a really good evening," says Reichert.
Nola Torstrasse 173, Mitte