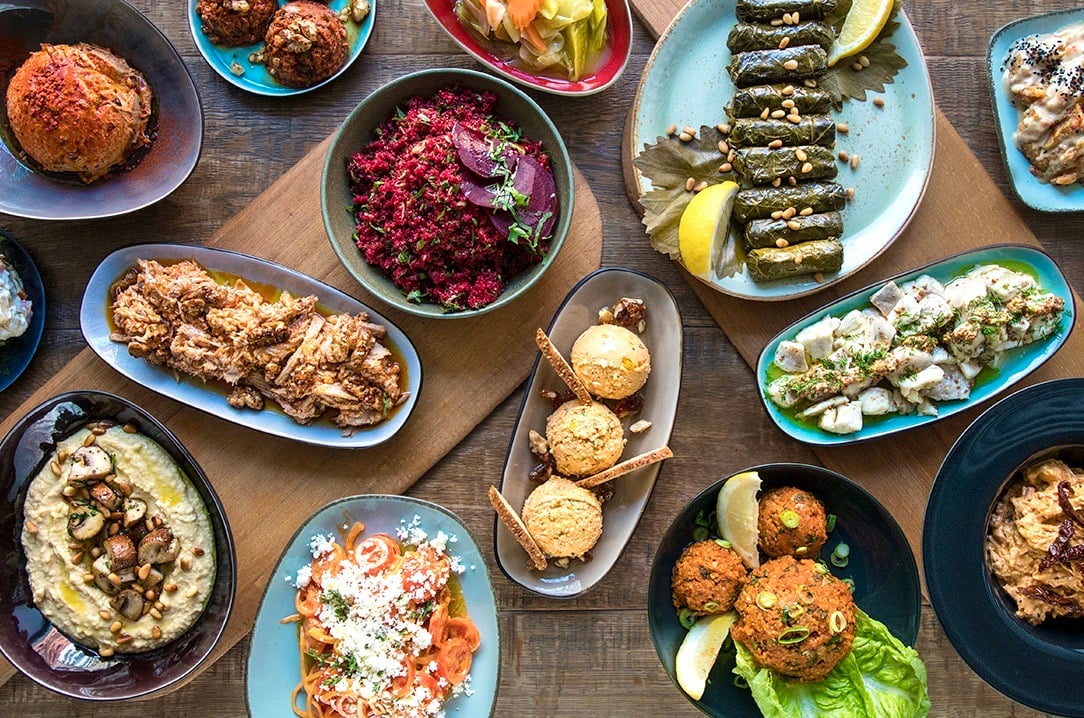 Osmans Töchter
Osmans Töchter (pictured above) is usually bustling with groups of young people enthusiastically sharing modern Turkish food. You have your pick of several hot and cold starters: vine leaves with sour cherries and pine nuts, creamy tahini hummus, with a choice of sucuk or smoked paprika. Make sure to try the expertly made, unabashedly spicy köfte and red lentil balls.
Dr. To's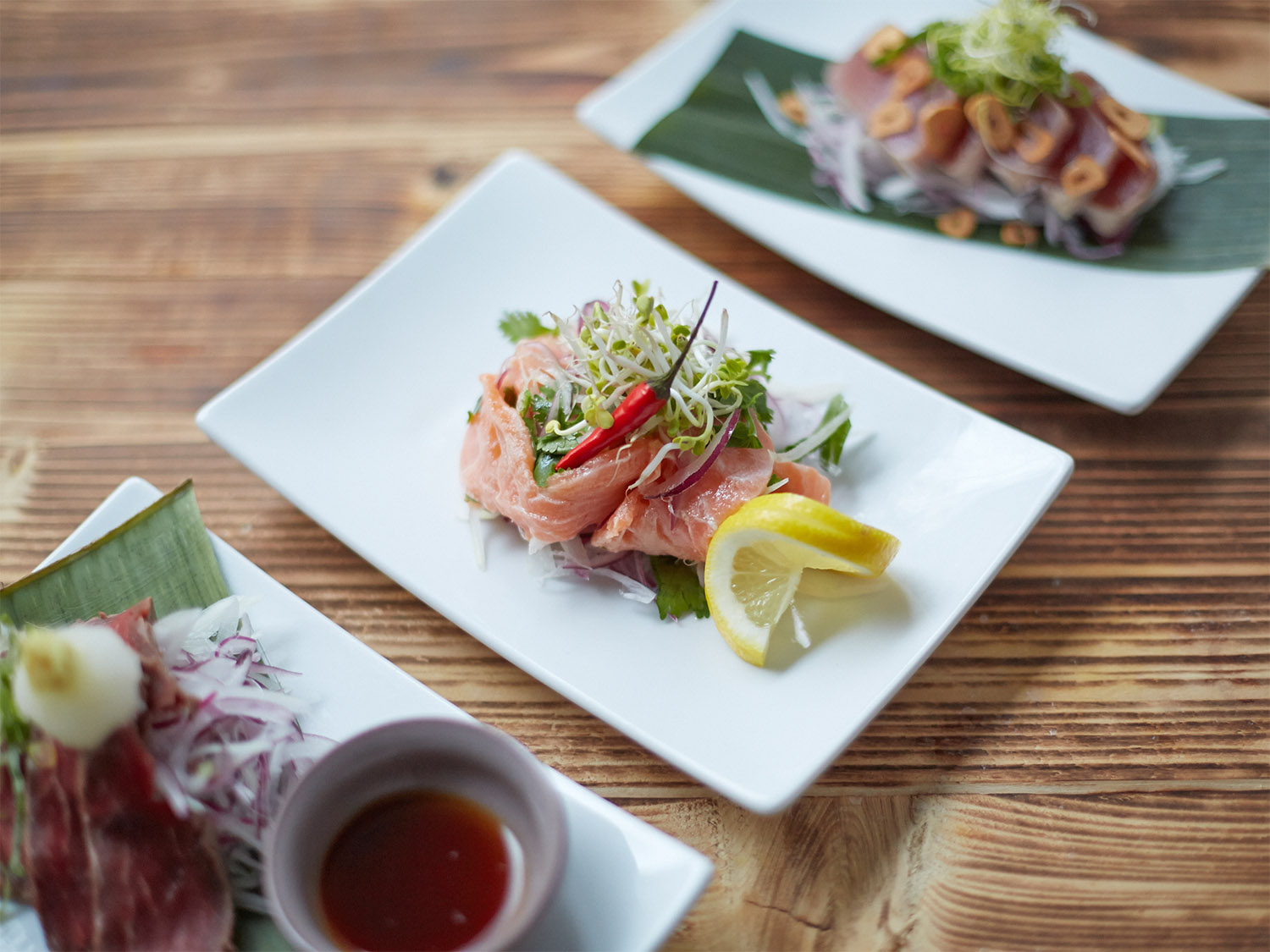 Rough wooden furniture, unplastered walls, ironic Chinese kitsch – you're definitely in Neukölln. We strongly recommend "Mama's Dumplings", filled with beef and water chestnut or tofu-mushroom-celery.
Café Pilz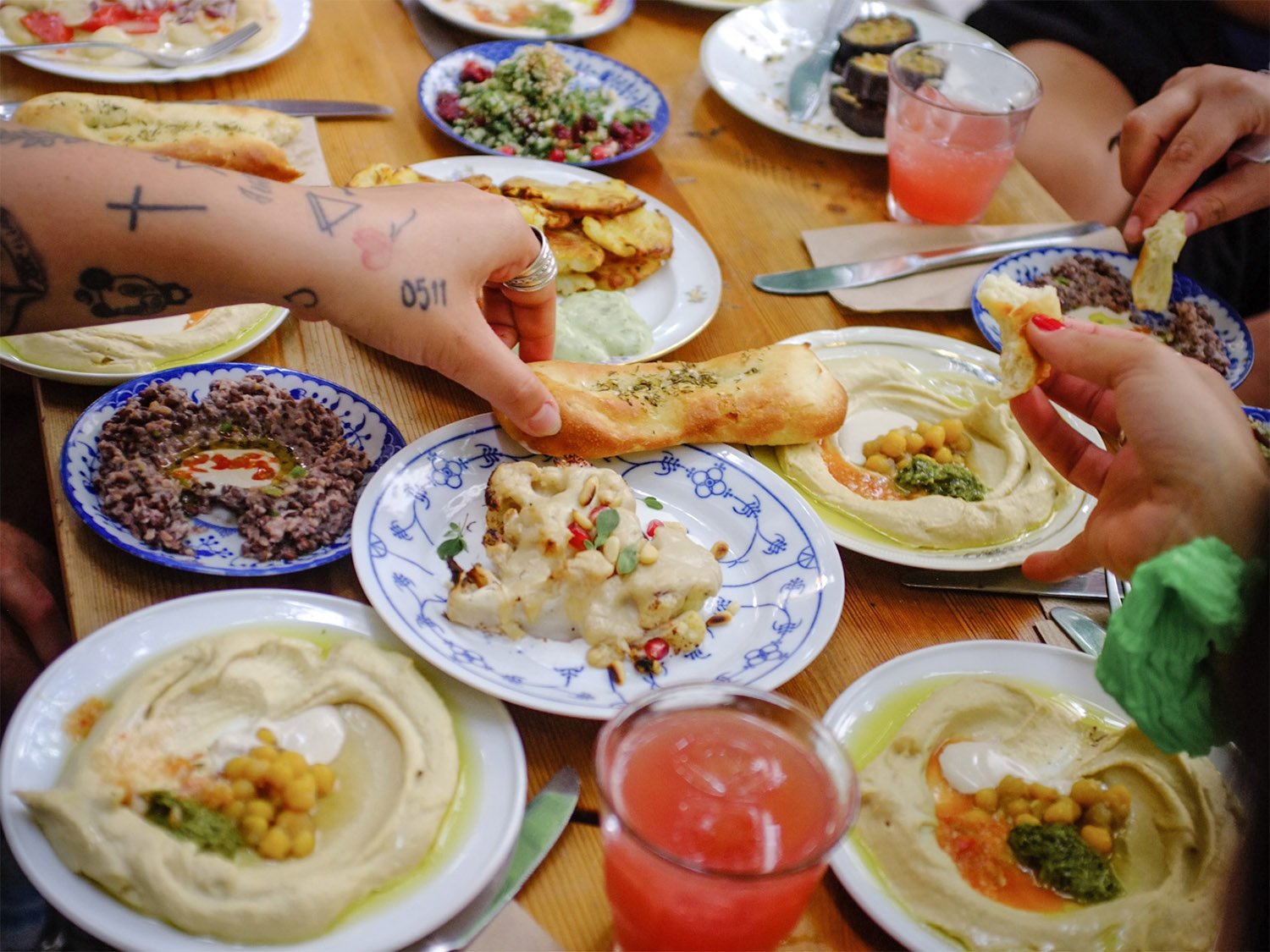 This place is named after a historic café in Tel Aviv. They serve small plates for €3-4 (suitable for sharing but also very good on their own), served with home-baked pita bread with za'atar. There's silky smooth hummus of course, but there's also roasted aubergine, the best jacket potatoes in town and much more. All the dishes are vegan, but if you didn't know beforehand, you wouldn't even notice.
Lalibela
Ethiopian cuisine was big in Berlin before 2017, but Alemayehu Selassie has turned it from an "exotic" food excursion into an everyday option. Bring a hungry group of friends and enjoy a huge platter of injera together and use the deliciously sour, spongy flatbread as a vehicle for the delicious stews and sauces. Most share the vegan combo, (a bargain at €10 per person) with braised kale, steamed chickpeas and the lentil and bebere dish Mesir Wat. Meat eaters opt for the traditional Doro Wat, chicken and a hard-boiled egg cooked in a spicy butter sauce. Pair it with a bottle or two of Bedele beer.
Taverna Ousia
This is one of the best Greek restaurants in Berlin – it is full every evening, but not just because of the atmospheric ambience. The Ousia is a tavern and a mezedopolio: the main dishes are the typical tasty shareable snacks like tarama, keftedes and garides. They are accompanied by expertly selected Greek wines.
Aleppo Supper Club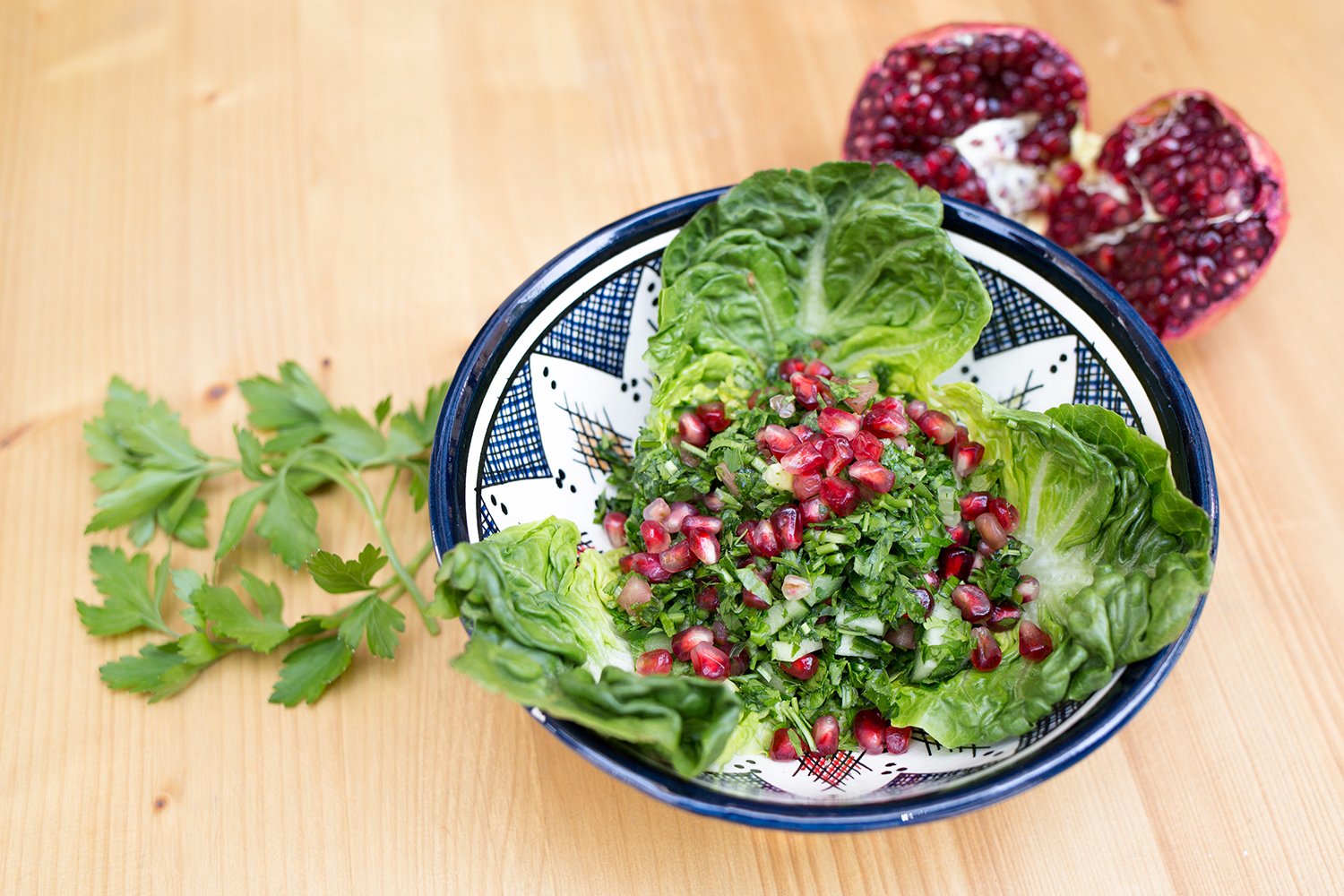 The Aleppo Supper Club brings Syria's history to the table: Samer Hafez's mother fled with her meat grinder in her suitcase because it is essential for making kibbe – bulgur cakes filled with lamb and nuts. This trusty meat grinder laid the foundation for Hafez's catering company, which has since served the German President. Share the aubergine dip and the pomegranate salad with red cabbage and lots of garlic- it's perfectly sour, sweet, creamy, and crunchy. Honestly, the trip to Friedrichshain is worth it for this dish alone.
Skål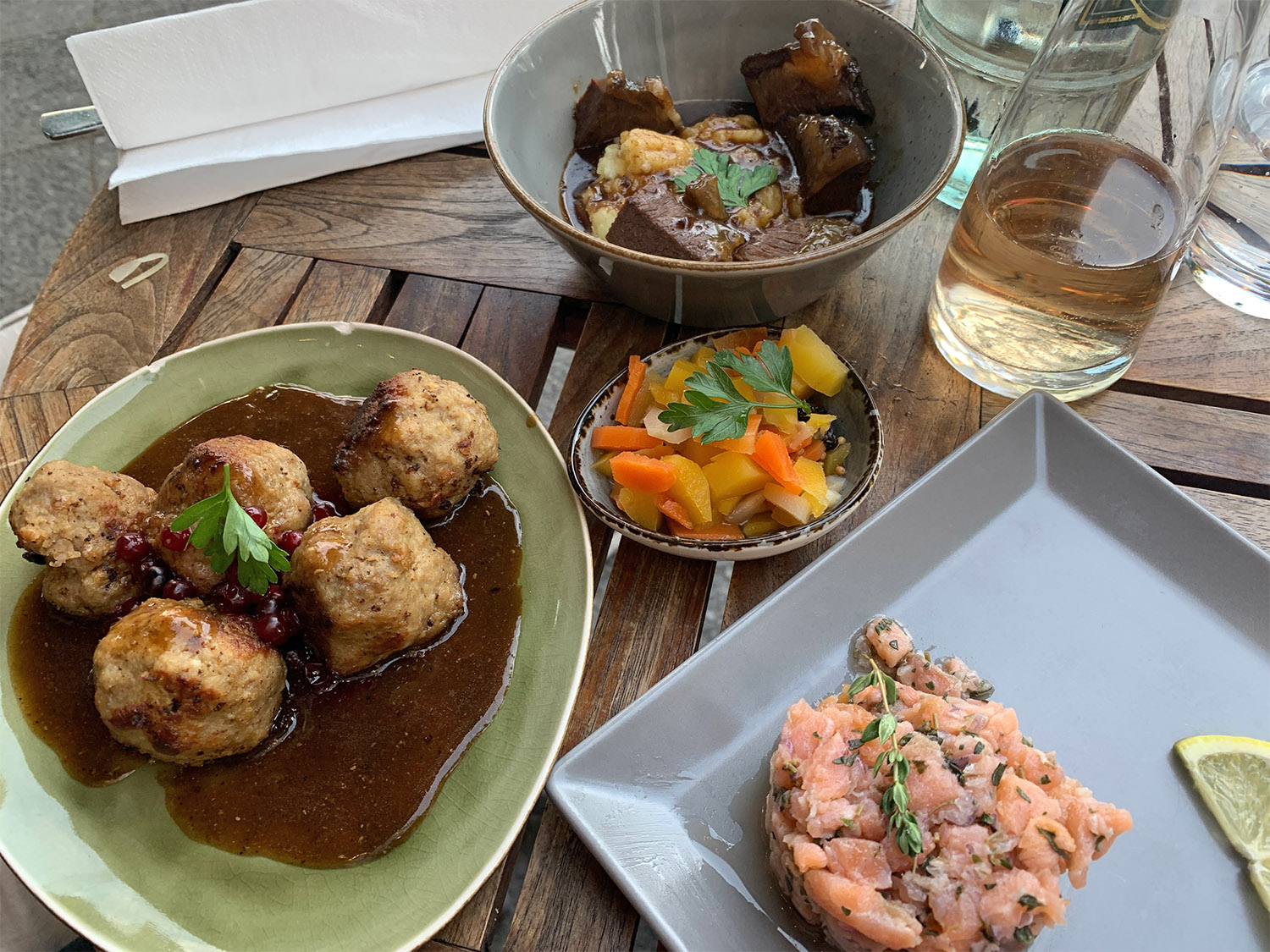 Munch's Hus in Schöneberg, (Berlin's only Norwegian restaurant so far) recently opened a second shop in Charlottenburg dedicated to Nordic appetisers. They also serve the Scandinavian classic smörrebröd (sandwiches). These bites are versatile – they can be served cold, hot, smoked, as ceviche or with scrambled eggs.
Li.ke Thai Vegan
There are two vegan Asian tapas restaurants in the Boxhagener Kiez with algorithmic-sounding names; 1990 Vegan Living is more popular, but its Thai neighbour also has a lot to offer! The large selection of small dishes means you can try a variety of delicacies, either by yourself or shared with others. There are seriously spicy curries with jackfruit and fried tofu, and the main dish Kao Phad Grapau contains tofu, seitan, vegetables topped with Thai basil and a vegan fried egg.
Duc Anh Quan
If Dong Xuan Center were a city – and sometimes the endless maze of warehouses really feels like one – then Duc Anh Quan would be its capital. Everyone from Vietnamese Berliners to fans of Vietnamese cuisine in general end up at the long wooden tables. If you're an omnivore and smart, you order Bun Cha Nuong Than, (you know, the dish Obama ate in Hanoi with Anthony Bourdain). Marinated pork belly is grilled over charcoal in a small wooden hut outside and then served on rice noodles with fresh herbs and sweet and sour fish synuoc cham sauce. At a larger table, the options are endless: grilled goat, king prawns, lobster hotpot, deep-fried frog legs and much more.
Balaustine
Translated, Balaustine means pomegranate blossom, and the restaurant is truly a culinary beauty. This hotel restaurant serves up Eastern Mediterranean as its theme: Chimchurri hummus, beetroot falafel, roasted cauliflower with labneh and sea bass served whole with chraimeh sauce provide a potpourri of the traditional and the unexpected.
Alaska Bar
The Alaska Bar is one of Berlin's most highly recommended vegan restaurants, serving delicious tapas and drinks. In addition to the regular menu, there are after-work tapas from Mondays to Fridays, with rotating, speciality creations. Be sure to try the vegan salmon! Once you've had your fill, don't forget to finish off with a cocktail.
BRLO Brwhouse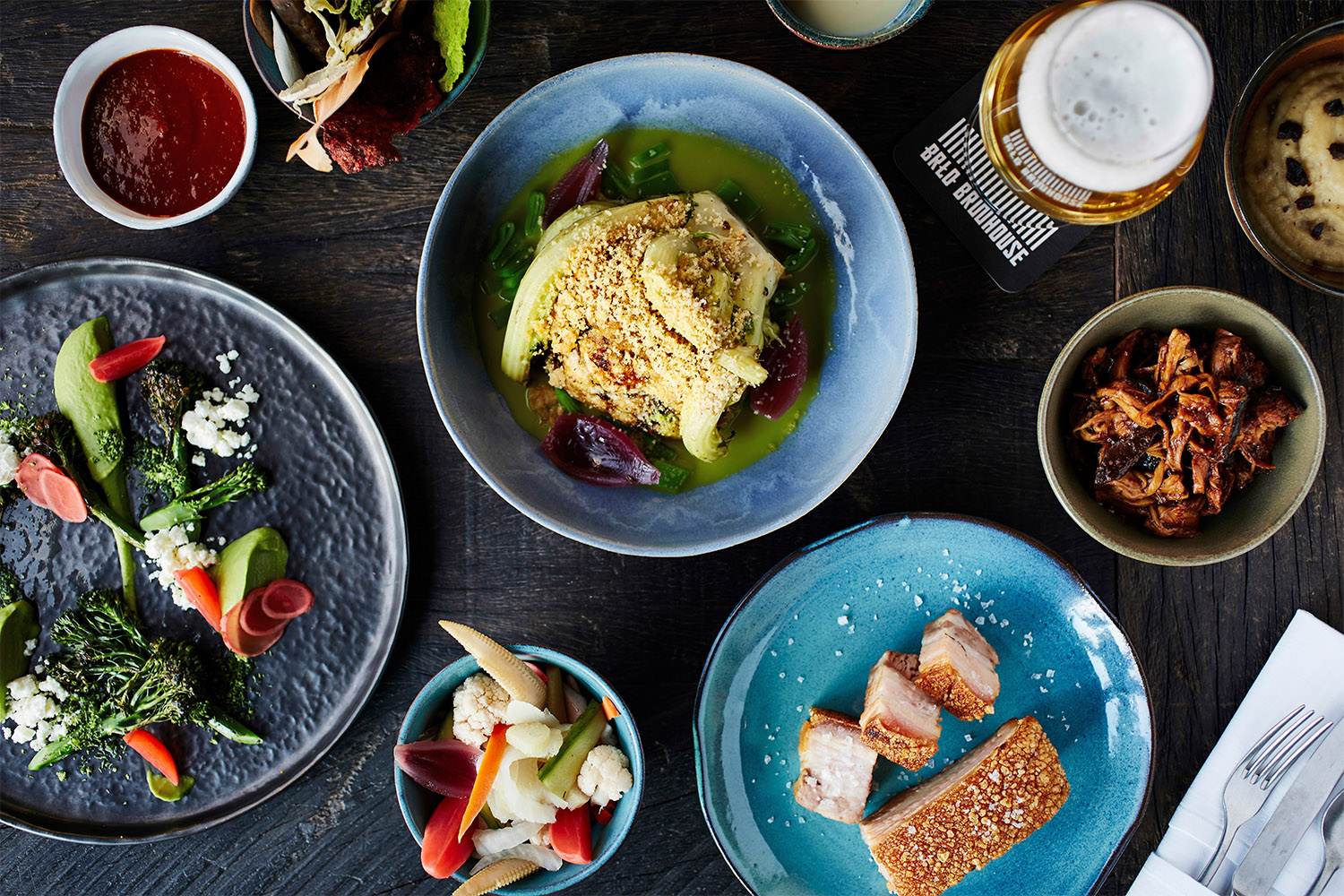 It's interesting that a brewery, of all places, makes such quality vegetable cuisine – Ben Pommer and his team are inspiring. The cauliflower is cooked whole, the carrot stewed in its own broth. There is also meat, of course, which, like the vegetables, comes from the smoker. But above all, the BRLO Brwhouse is the perfect place to learn just how well beer works as a food accompaniment – including the alcohol-free award-winning Naked Pale Ale.
---
More on the topic
If none of these options strike your fancy, you'll definitely find a place to eat somewhere on this list. Vegan options abound in Berlin: try these spots. Ready for dessert? Check out these pastry shops.
Want more Berlin tips? Sign up for our newsletter for the latest stories.