Berlin and techno are synonymous. The scene has developed alongside the city to become a vibrant and resilient culture with its own rites and rituals. Alina Pagani attempts to capture the intricacies of this world in Berlin through her photographic work, creating a unique homage to Berlin's nightlife today.
Alina Pagani, hot on the trail of Berlin nightlife
Alina Pagani is a Berlin-based film photographer, creative director and colourist. The 27-year-old was born in Buenos Aires and has lived in Berlin since June 2022. She was introduced to techno at age 15 in a Buenos Aires rave, and was eventually drawn to Berlin's club and techno scene, which she now photographs on her Cinestill 800T. As an artist, Pagani draws inspiration from both the darkness and the joy of Berlin's hedonistic underworld. Her work is marked by a retro sensibility that contrasts warm, nostalgic tones with the bleak concrete of Berlin's streets and clubs at night. The vintage appearance of her photographs may evoke memories of old VHS tapes and family photos, but the subject couldn't be more contemporary: the thumping heart of Berlin's nightlife.
Berlin techno: Sound and vision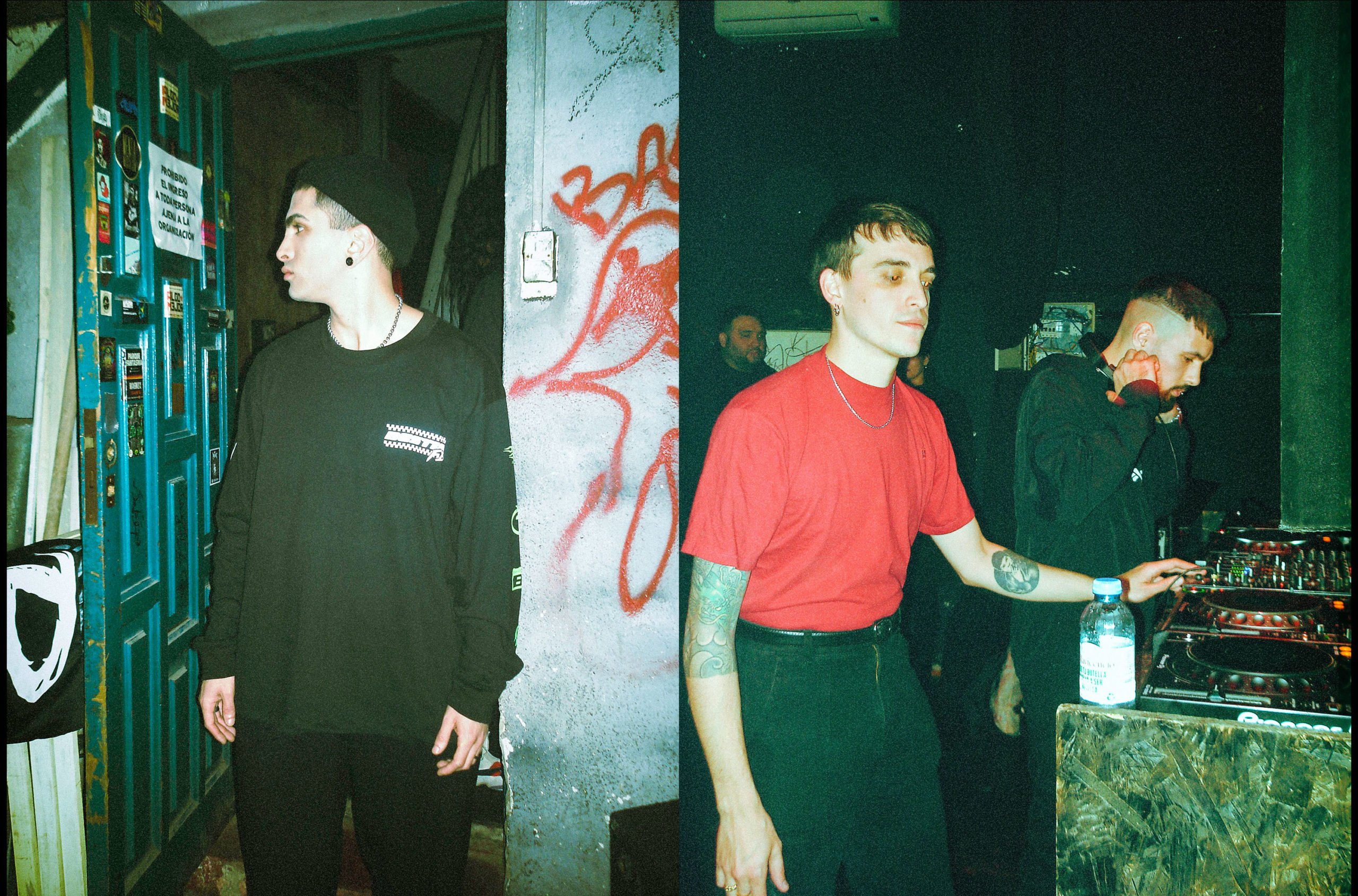 At the dawn of the 1990s, a euphoric, new electronic sound was born in the clubs of Berlin when raves were held in ruins or abandoned bunkers. Eventually, these parties became an institution and clubs like Tresor and Ufo became fixtures of the techno scene. But techno has never lost its cutting edge, and Berlin's sound in particular calls out to people from around the world. For years, Alina Pagani dreamed of coming to Berlin to experience this sound for herself and, not content with the sound of Berlin techno, Pagani decided to show us the colour, too.
Pre-rave
The new priests of techno
A rave is nothing without its DJ, and the techno scene in Berlin has produced no shortage of top-notch artists. From the DIY ethos of the early scene to today's countless producers and labels, Berlin has been integral in not only defining the club culture, but also defining what it means to be a DJ in the first place. Alina Pagani also explores this question. By taking the press photos of many well-known DJs, she shows us the fashion, personality, and attitudes that make a DJ today.
Volpe
Born in Argentina, Volpe is one of the pioneers of the underground techno scene in Buenos Aires. After many years as a resident DJ in Argentina's most famous clubs, he decided to come to Berlin to further develop his sound, which is inspired by the Major, Detroit, and Tribal genres of techno. He is also in a relationship with Alina Pagani, a fellow Argentinian.
TONI BA
The Hamburg-based TONI BA has played in well-known techno clubs such as the Anomalie Art Club, the Alte Münze and the ://about blank. Their sound captures the joy at the heart of techno, focusing on bright-toned electronic melodies overlaid over endlessly danceable beats.
Slin
Originally from southern Germany, Slin regularly performs with the DJ collective BCCO in Berlin clubs such as Watergate, Remise and ÆDEN. His raw, aggressive sound is perfectly matched with the scenery and spirit of the Berlin club scene.
The darkness of the club