Berlin is at the centre of an astonishing number of music festivals, both in the city and in the surrounding area. And what's even more astonishing is that they're all pretty damn good. But having so many nearby to choose from can be as overwhelming as it is exciting.
That's why we put together a comprehensive list of them to help you keep it all straight. From indie to electro and Marzahn to Mecklenburg, here's what music festivals Berliners can look forward to this year.
XJAZZ Festival
The largest jazz festival in Berlin, XJAZZ is all about innovative genre-crossing. Taking a deep dive into the city's unique jazz scene, expect a programme exploding with all things experimental and futuristic at more than 70 concerts across Berlin. Plus, Roy Ayers is playing at the opening. No biggie.
Punk & Disorderly
Punk & Disorderly brings the very best of hardcore punk to the Astra stage. Over the festival's three-day programme, legends like Perckele, Cockney Rejects, The Insane, and Mark Foggo will be tearing up their electric guitars for adoring fans. There'll be a dedicated mosh pit zone, so closed shoes only.
Desertfest
Going down at the Columbiahalle and neighbouring Columbia Theater, the focus at Desertfest is on heavy, stoner and progressive rock. The four-day event brings together a collection of well-known bands from the metal and psychedelic genres. It's going to be loud, hard, wild and experimental, so you'd better prepare yourself at the warm-up party at Cassiopeia. Two international bands have been invited to the opening event, and the festival's lineup will include The Obsessed, King Buffalo and Mantar.
Immergut Festival
The Immergut Festival in Neustrelitz is one of the most popular indie music festivals in Germany, making it a popular hub for Berlin's indie fans and a certified staple of the festival circuit since its launch in 2000. You won't want to miss this year's exciting lineup, featuring both local German legends and international stars.
Citadel Music Festival
Unmissable acts in a historic venue: The Citadel Music Festival has been bringing fresh beats and stunning visuals to Berlin for years now. Taking place in the Spandau Citadel, one of Germany's most important and well-preserved relics of the Renaissance, it's no surprise that Queens of the Stone Age frontman Josh Homme called it his "Lieblingslocation" back in 2013.
Ten years and hundreds of concerts later, these old stone walls are still standing strong for another round of eye (and ear) popping performances: Tenacious D with Jack Black, The Distillers, The War on Drugs and Fury in the Slaughterhouse, just to name a few.
Zurück zu den Wurzeln
Festival fanatics looking to embrace their hippie-dippie roots: There's no better way than to spend four days surrounded by trees and tunes. Luckily the Secret Forest in Niedergörsdorf will be hosting the beloved electro-festival Zurück zu den Wurzeln ('back to the roots') again this year. Between its variety of floors, more than 50 workshops, art exhibitions and a huge root market place, you'll feel like you're in a utopian hippie commune.
Melt Festival
Hip-hop, rap, electro, indie – artists from all across the genre-spectrum can take the spotlight at Melt Festival on stages between industrial cranes and sandy beaches. You can spend the afternoon slam-dancing to Slowthai in the moshpit and stomp to the beat of Berghain-resident Marcel Dettmann in the evening, and those are just two of the festival's 150+ acts. 'Melt' is an understatement – their lineup is gonna be fire.
Open-Air in Gärten der Welt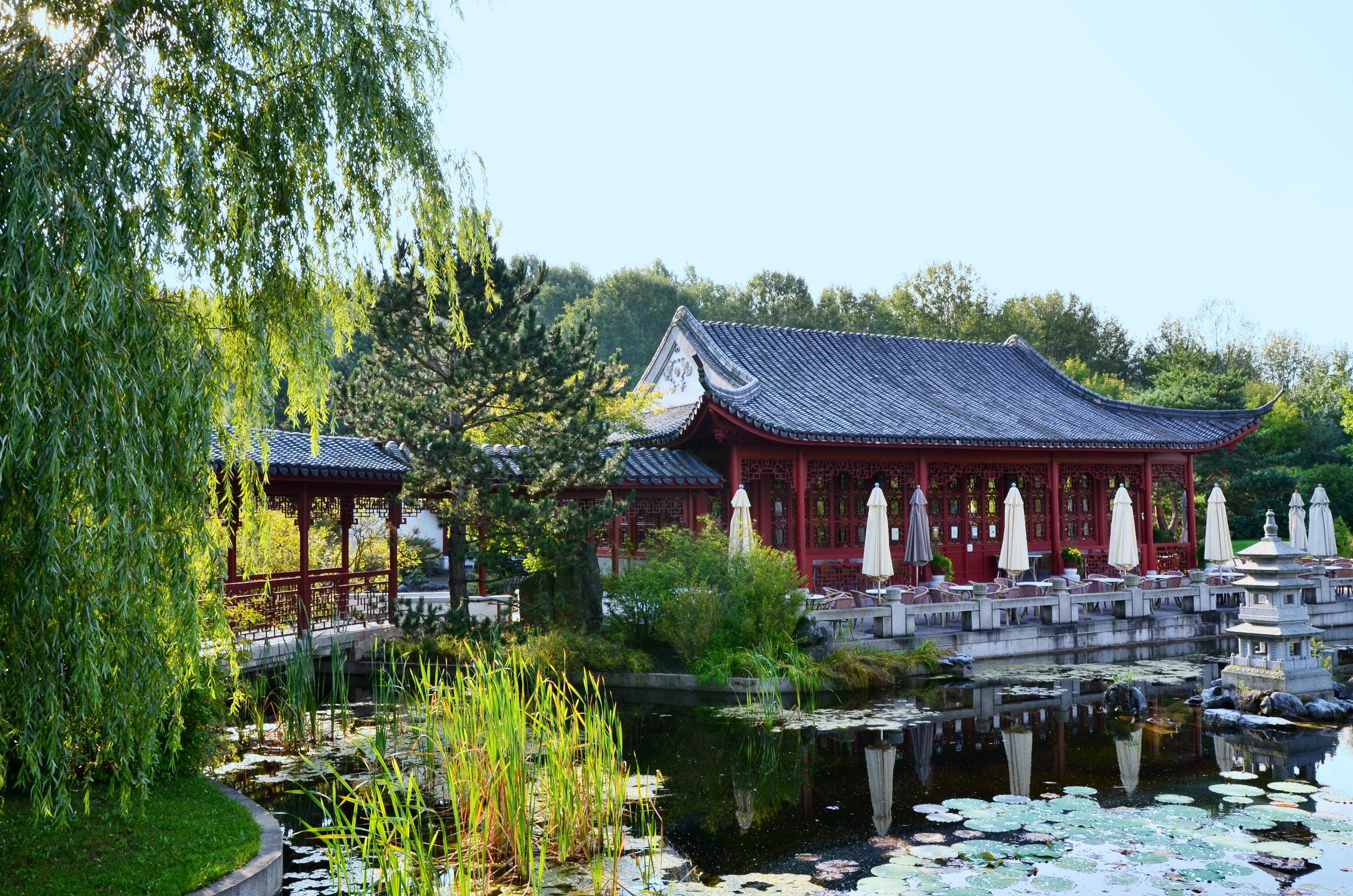 Comprising one of Berlin's prettiest park areas, Gärten der Welt is home to a variety of internationally-themed gardens, as well as some exciting events. This Summer, the programme will consist of concerts including everything from 90s-hits to Italo-pop by Giovanni Zarrella.
İç İçe Festival
İç İçe is Turkish for "intertwined", a testament to the festival's commitment to intercultural connection. Featuring a wide variety of Anatolian artists, the festival shines a spotlight on the musical talent of communities that have helped shape the city we all know and love for decades. That's something well worth celebrating – and what better way than with a border-transcending melting pot of music?
Meeresrausch Festival
On one side, a Nazi factory that produced V-2 rockets; on the other, the ocean. In between: The aptly-named Meeresrausch (or 'sea noise') Festival. It may not be as huge an affair as some of the other festivals on this list, but hey, quality over quantity. And with its lovingly constructed seaside stages and still mostly-up-and-coming artists, it's an exciting event for those who appreciate underground talent.
PxP Festival
Pink Floyd famously said 'We don't need no education', but even if that's too absolutist for you, you can probably still admit that the current education system could use some work. That's why Europe's biggest festival for education is back in Wulheide this June with the motto "Schule feiert Zukunft" ('school celebrates the future'). A variety of educators and artists like Mine, Bausa, Dardan, Loi and Ester Graf will be rallying support for a just and future-oriented education system with up to 17.000 audience members.
Fête de la Musique
This global music festival brings new meaning to the phrase 'all the world's a stage', turning cities around the world into giant music venues every June 21. Berlin is, of course, no exception.
This year, the festivities will be fittingly focused in Friedrichshain-Kreuzberg and will include a diverse panorama of performances from world-renowned acts to esoteric indie bands. But even Berlin's infamous party districts aren't enough to contain Fête de la Musique, so over 100 indoor and open-air venues will be set up all across the city to make some noise.
Krake Festival
The Krake Festival combines the same ambition of concept as the CTM Festival with Berlin Atonal's attitude for an experience that includes innovative electro music as well as creative and social collision. These elements come together in performances that are surprising, down-to-earth, and, above all else, colourful in a way that sets them apart from the mainstream by a wide margin.
Die Fusion
With a lottery system determining who gets tickets to Die Fusion, the exclusive yet wildly popular event feels like the Berghain of music festivals, which anyone who's ever had Sven size them up can tell you is saying something.
But it's true: Die Fusion is one of the most sought-after festivals in the world, with around 65.000 festival junkies showing up at the former Soviet military airport in Lärz every year to see a lineup of acts that just about covers the whole musical spectrum.
The organisers like to leave people in suspense about what specific artists to expect, but with the festival's reputation, the whole experience is guaranteed to be legendary.
Splash!
Fan of hip-hop? Dive into Splash! festival for a chance to see some world-renowned artists like Kendrick Lamar, who's returning to the stage in June after his first Splash!-performance ten years ago. Get in your favourite Adidas jacket and bucket hat and head to the raw, industrial Ferropolis venue for an unforgettable experience this summer!
Pure & Crafted
Name a more iconic duo than motorcycles and rock & roll. The organisers of the Pure & Crafted festival know that's no small feat, which is why both engines and amps will be revving at full throttle at this rock festival. This year's venue has yet to be announced, but the dress code is sure to include leather jackets and sunglasses.
Airbeat One
Airbeat is the biggest electro-festival in Northern Germany, and it's about to celebrate its 20th birthday. Join the party in Neustadt-Glewe this July to see an exciting lineup of house, EDM, and hardstyle artists – and to marvel at this year's unique design for the festival's gigantic main stage.
Feel Festival
The Feel Festival is bringing the beat to the beach at Bergheider See again this year! On a mission to provide an inclusive space for people of all cultures, nationalities and genders, the festival takes a hard stance against discrimination of any kind. While the lineup has yet to be determined, you can expect heart-pounding electro to dance the day away to.
Nation of Gondwana
Get ready to enter a whole new universe this July, because the Nation of Gondwana has the spice. Inspired by Frank Herbert's Dune, the Nation of Gondwana festival organisers (or 'pyons') have created their own world in a Grünefeld glade, drawing in about 8000 elektro-enthusiasts every year. In addition to established DJs and collectives, the festival also makes space for up-and-coming female DJs, who are all too often shut out from the purportedly-progressive music scene.
Hoffest 33 years of Schokoladen
A certified stronghold of Berlin's punk scene, the unapologetically ill-adjusted Schokoladen has been rocking Mitte's elegant boutiques and luxury condos for the past 33 years with concerts, readings, parties and drunken all-nighters. This July, they're turning up the dial in their fight for the right to party to celebrate the bar's birthday. Whether you're a regular or new to the scene, you won't want to miss this wild night of punk, indie, and postrock performances.
Whole Festival
Established in 2017, this queer music festival is a collaboration between several Berlin party collectives, all of which are committed to providing an safe space for LGBT+ electro-fans. But that doesn't just apply to the audience – most of the featured artists are queer themselves. In addition to concerts, the festival includes workshops, art installations, and other live performances.
Artlake Festival
Most music festivals are about losing yourself in music and hedonistic abandon. Artlake isn't not about that, but the priority here is participation in the creative process. Their variety of workshops encourage attendees not just to appreciate the work of others, but to make their own.
Jenseits von Millionen
Indie, pop, and electro come together in one festival at Jenseits von Millionen. The good music being performed is matched only by the good causes the proceeds go to, as the organisers donate their profits to regional projects and international charities. Treat yourself and your fellow man with just one ticket!
3000 Grad Festival
Situated between a forest and a lake, the 3000 Grad Festival in Kieskuhle Feldberg brings all the excitement of the urban club scene to a rural locale. But attendees can expect more than music at this event, as the programme balances electro-beats with everything from acrobatics to theatre. Though the exact lineup has yet to be announced, it's sure to include something for everyone!
Wilde Möhre Festival
Tucked away from the hustle and bustle of the city, it's a bit of a hike to get to the Wilde Möhre Festival venue. But it's worth it to get lost in the enchanted forest of colourful lights and vibrating bass that awaits at the end of it. Follow star DJs and undiscovered artists alike down the rabbit hole and watch them work their musical magic!
Pop Culture Festival
For the past 8 years, Berlin's Pop Culture Festival has provided a platform for artists, musicians, and entrepreneurs to network and showcase their talents. Hosted by Prenzlauer Berg's historic Kulturbrauerei, the event has been known to include a number of internationally-acclaimed acts.
Lusatia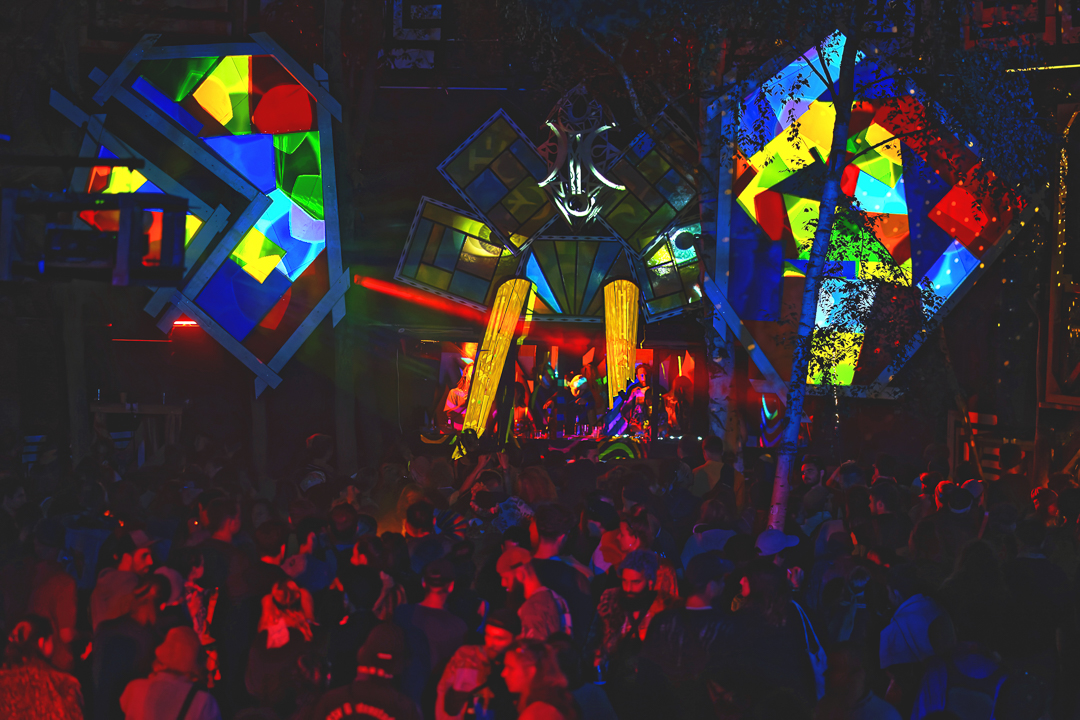 Lusatia is one of the youngest festivals in and around Berlin, starting with a bang in 2021 with a diverse lineup and enticing atmosphere. Sharing its venue (and its mystical touch) with Wilde Möhre, the festival provides a fairytale-like reprieve from urban life that prioritises coexistence when it comes to both people and nature. A music festival that's exciting, eco-conscious, and inclusive? Wish granted!
Berlin Atonal
Berlin Atonal is back! It's been a while. After a couple of years off for COVID and then an ambitious art-heavy one-off event Metabolic Rift, the experimental and monumental festival is making a grand reappearance at Kraftwerk Berlin – and they're going all out.
Get ready for 11 days packed with premier performances, artistic interventions, and afterparties in an industrial venue that encourages future-oriented creative experimentation of all kinds.
Lollapalooza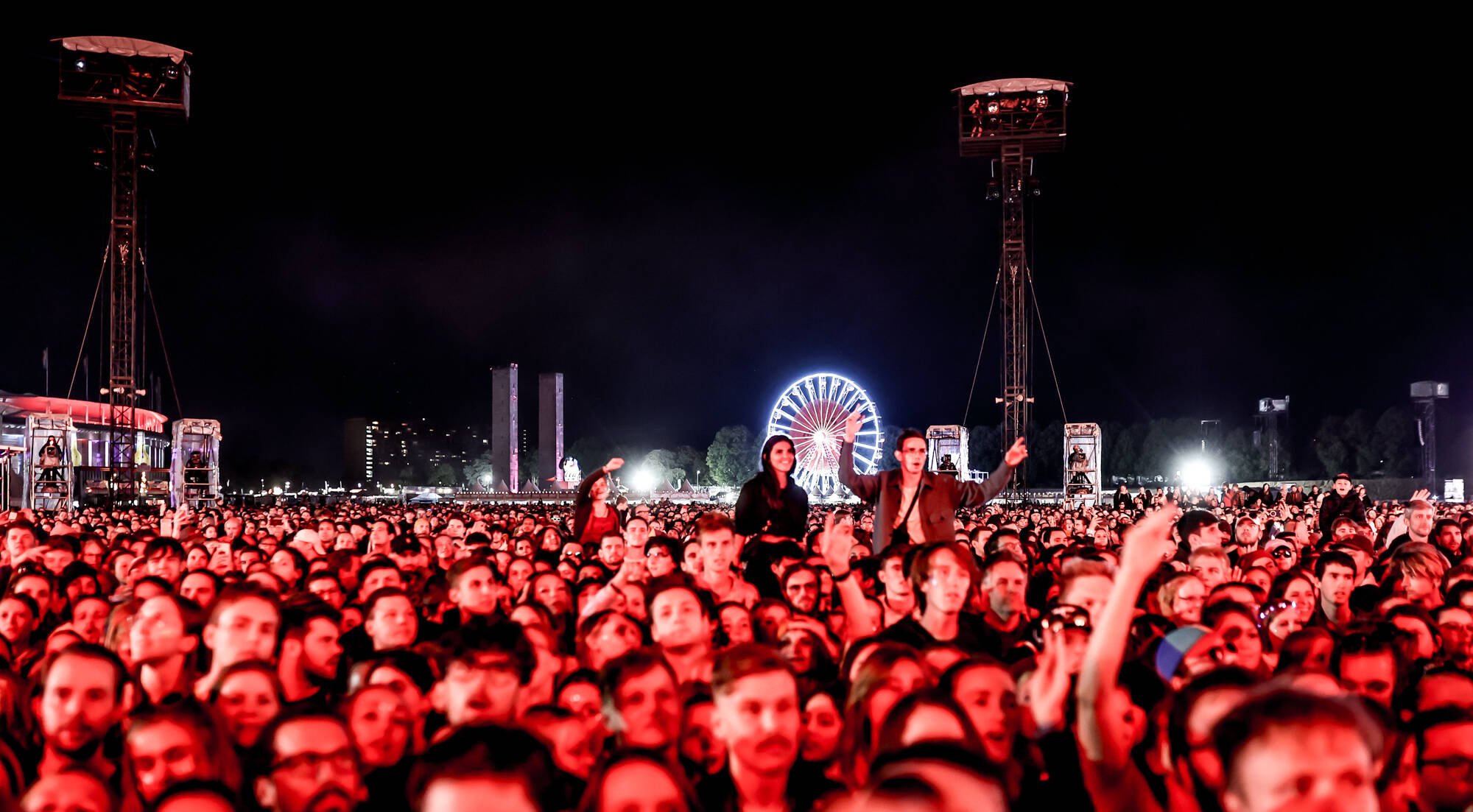 Even if you're not a festival fanatic, you probably know about Lollapalooza. This year, the world-famous music festival will be taking place at Olympiastadion for the seventh time, with a lineup of artists from around the globe as well as from right here in Berlin. And given that the featured genres will be just as diverse, the festival is sure to have something for everyone.
Pitchfork Music Festival
For decades, Pitchfork has been one of the most trusted voices in music, both when it comes to discussing content and shedding light on the industry and culture surrounding it. This year, they're once again proving they've got their finger on the pulse with an exciting lineup for Berlin's Pitchfork Music Festival.
Spread across some of the city's most sought-after venues like Astra Kulturhaus and Festsaal Kreuzberg, the festival's acts will be as diverse as the stages they're performed on. Tickets only apply to specific events across the series, so choose wisely!
Synästhesie Festival
The Synästhesie Festival blends time periods as well as genres, showcasing experimental music including psychedelic, kraut, noise, and progressive. Running the delightfully alternative 8MM bar on Schönhauser Allee, the organisers are no strangers to the niche subcultures that go hand in hand with these musical styles.
Since the festival began eight years ago, they've been proving that they're the masters of 60s-and-70s-inspired music again and again. The historic but hip Kulturbrauerei is the perfect venue for an event that's all about combining contemporary and past music.
Kultursommerfestival
100 unmissable events, one unforgettable summer – and all of it for free. Between June and September, the entire city of Berlin will transform into one gigantic open-air venue.
Created in collaboration between major cultural institutions, neighbourhood initiatives, and locals active in culture, the festival will consist of readings, concerts, theatrical performances, workshops, and more, hosted at various locations throughout the city.
Specifics about the programme have yet to be announced, so try to contain your anticipation (though we know that's easier said than done).
This article was adapted from the German by Sophie Field and Seraina Birdsey.